Job details
INACTIVE AD:
The employer is not currently actively recruiting for this position, but you can apply for the ad.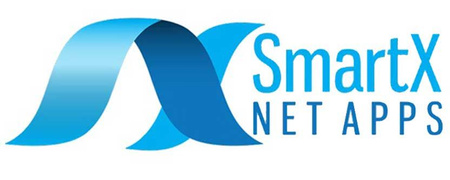 Career level
Middle (2-5 years), Senior (5-10 years)
Employment type
Full time
We're not an ordinary tech company, and that shows in our extraordinary people we work with.
We have a great opportunity for a creative and highly motivating Scrum Master, interested in working on a high traffic platform using cutting edge Internet technologies. Smart-x, and its international partners, is an innovative leader in areas such as:
• Live Streaming
• Payments system
• Graph Databases
• Mobile Application Development
• Instant Messaging Platforms
• High traffic and low latency applications
With products used by millions of people daily that must be available 24/7 this represents a huge challenge and learning opportunity for the right person. If most of your days don't end with impediments left unaddressed, join us and play a big role in our products' development!
Essential knowledge and experience:
At least 2 years experience working in an agile environment as a Scrum Master;
Knowledge and/or experience using the Agile methodologies – Scrum, Kanban, Extreme Programming;
Good knowledge of the software development life cycle;
Understanding of basic fundamentals of iterative and incremental development;
Effective leadership and collaboration skills to successfully lead diverse teams through complex projects;
Excellent communication and persuasion abilities;
Excellent interpersonal and relationship-building skills;
Strong organization and planning skills;
Good analytical and problem-solving abilities;
We appreciate:
University studies;
CSM (Certified SCRUM Master) certification;
Additional related education and/or experience.
You will have international exposure, so you should have excellent communication skills in English in written and spoken form.
We expect you to be a real team player, collaborative, willing to help and to assume responsibility.
What you should do:
Act as Scrum master for 1-2 scrum teams, with a focus on guiding the teams towards improving the way they work;
Leads Scrum best practices adoption and utilization throughout the projects and team(s);
Facilitate all the Scrum Meetings (sprint planning, retrospective, sprint demos, daily Scrum, etc);
Facilitate discussion and facilitate alternatives or different approaches;
Assist the Product Owner grooming the backlog;
Ensure Agile/Scrum concepts and principles are adhered to, be a voice of reason and authority;
Ensure cross-team coordination;
Have a pro-active attitude toward impediment removal;
Maintain relevant metrics that help the team to track the performance;
Foster good communication inside the team;
Act as an agent of change, actively contribute to the company's Agile and Lean Community;
Lead the team(s) to self-organization;
Bring disclosure and transparency to the business about development and grow business trust.
We compensate your achievements and commitment with:
Very competitive salary;
Private medical plan at Medicover Clinic;
Trainings & career development programs – in the country and abroad;
Meal vouchers and well-stocked micro-kitchen in the office;
Relaxing massage at the office;
Free access to different sports fields – football, tennis – and friendly teammates to play with;
Performance reviews and compensation based on your results, performance based bonus structure;
Team buildings and company events – we find reasons to celebrate! It could be about our wins, birthdays, or simply for having good time together.
In our Bucharest office we offer a creative workplace focused on teamwork, product quality, and fun atmosphere. We have a very nice and comfortable downtown office, with a break area, outside space, fruits and different daily snacks. Flexible working hours are provided to support your work-life balance.
Of course, during COVID-19 pandemic everyone is working exclusively from home.