Job details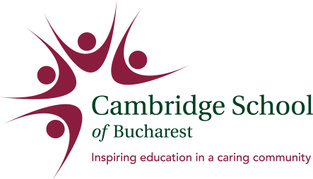 Career level
Middle (2-5 years), Entry (0-2 years)
Employment type
Full time
Spoken languages
English
- Advanced
* all languages are compulsory
Job purpose:
Perform confidential secretarial and clerical responsibilities necessary for an efficient and effective school office that assists the Director and management in the performance of responsibilities so that a safe learning environment is provided.
Responsibilities:
Provide clerical and administrative support to the School Director, management, departments and teaching staff as directed
Ensure that the school operates in a consistently organized manner every day
Act as liaison between the community, the school and other internal and external stakeholders
Maintain all recordkeeping for students ( late coming notes, early departure notes, attendance /absences)
Communicate effectively with all persons (parents, officials, visitors, staff)
Perform general office duties such as answering telephone inquiries, filing, mail, spreadsheets, and journal entries on a daily basis
Act as first point-of-contact to callers, relay messages, and transfer calls as appropriate
Handle visitor inquiries, and direct them to the appropriate person according to their needs
Adhere to rigorous student and staff confidentiality protocols in all circumstances
Provide services for teachers, administrators and students like typing, printing proofreading, editing, processing daily mail
Arrange appointments and meeting resources and consumables;
Complete forms in accordance with school procedures
Compose, type, and distribute staff and department meeting notes, routine correspondence
Locate and attach appropriate files to incoming correspondence requiring replies.
Distribute newsletters and other information in an economical and time-sensitive manner
Maintain master schedule and event calendars;
Open, read, route, and distribute incoming mail and other material, and prepare answers to routine letters.
Set up and maintain paper and electronic filing systems for records, correspondence, and other material.
Order, track and dispense supplies
Organize and take part in school events, trainings, outings and activities which may take place at weekends or in the evening;
Knowledge of:
Standard clerical procedures and office operations
Very good command of English ( grammar, punctuation, spelling)
Business formatting of documents
Proper telephone etiquette
Operate office equipment such as copiers, and phone systems; use computers for spreadsheet, word processing, database management, and other applications
Requirements:
Bachelor's Degree
Proven experience on a similar position
Strong communication, interpersonal and organizational skills
Ability to work with minimal direct supervision
Maintain the integrity/confidentiality of information systems, databases, and office files
Maintain records with a high degree of accuracy
Work as part of a team
Prioritize, organize and manage time effectively
Able to work with frequent interruptions
Set a good example at all time adopting a professional appearance and being culturally sensitive and professional both in the school and the community
Attention to detail and accuracy
Tact and diplomacy skills
Create and maintain a clean, attractive, orderly, safe and efficient office environment
Satisfactory health record and criminal record
Cambridge School of Bucharest is committed to the safeguarding and welfare of children and young people and expects the same from its employees.
All new staff will be subject to enhanced pre-employment clearance, including identity checks, criminal background checks, qualification checks and employment checks to include an exploration of any gaps in employment and two satisfactory employment checks.