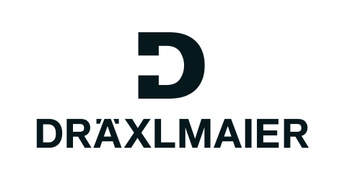 SAP Cloud Platform Integration Architect
Career level
Senior (5-10 years)
DRÄXLMAIER Group is a globally operating family-owned company, with its headquarters in Vilsbiburg, Germany. Since it was founded in, the company has developed and manufactured modern wiring harness systems, exclusive interiors and central electrical and electronic components, with a clear focus on the premium automotive segment. Numbering about 70 thousand employees, DRÄXLMAIER Group is one of the top 100 automotive suppliers in the world. With our automotive expertise, we contribute toward making cars safer, more comfortable and more energy-efficient in the future.
e are looking for a SAP Cloud Platform Integration Architect for our T Center Timisoara.
Our team of more than 300 employees within the IT Division keeps growing. Join us to discover the next level of performance - you will find here people who implement ideas that set standards. You have the opportunity to work in future-oriented tasks and to continue developing with us, building the automotive future.
Responsibilities:
Ensure the design and the technical overall conception for a specific application;
Focus on SAP Cloud Platform Integration;
Check the integration of the relevant application by updating the IT system landscape;
Experience in creating and reviewing IT specifications focus on SAP Cloud Platform Integration (SAP HCM connection with Success Factors, SAP IBP connection with S/4 HANA Enterprise Management) are an advantage;
Coordination and implementation of work packages in IT projects.
Requirements:
Degree in mathematics, computer science, business informatics or similar;
Solid knowledge in integration topics, experience with SOA REST APIs, JSON, XML scripting andknowledge in programming languages (focus on Java, ABAP) would be an advantage;
SSL Certificate management would be an advantage;
Several years on-the-job training;
Knowledge in SAP integrations, focus on SAP Cloud Integration Services (SCPI/HCI) would be an advantage ;
Very good English skills/ German language is an advantage.
Benefits:
We promote a warm and open-minded environment, strongly connected to the family spirit in which the company was founded;
Friendly environment;
Flexible working hours;
Training programs and certificates;
Secure jobs;
Traveling to other locations of the Group and developing projects within an international environment;
If you have team spirit, appreciate independence and reliability and are enthusiastic about the automobile industry, please send your CV through our website, by searching for the job title: SAP Cloud Platform Integration Architect .
All candidates that fit the profile will be contacted in maximum 3 weeks.
By sending your personal data through electronic mail to any e-mail address of the DRÄXLMAIER Group, through social media platforms (Facebook, LinkedIn etc.) or by applying through an on-line job platform, you agree expressly and unequivocally that such data to be processed by Draexlmaier Group companies.