Job details
INACTIVE AD:
The employer is not currently actively recruiting for this position, but you can apply for the ad.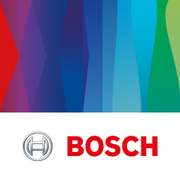 Salesforce Quality Assurance Engineer
Looking for Premium Talent
Career level
Middle (2-5 years)
Employment type
Full time
Employment type: Full-time
Job category: Information Technology
Job industry: Information Technology And Services
Experience level: Mid-Senior Level
Description
Ensure high quality of deliverables and long term system stability and maintainability;
Prepare necessary documentation and reports for different test activities;
Advisory role and support during the design of the Salesforce platform according to defined QA standards;
In depth functional testing – evaluate functional stability to ensure business requirements are being met;
Create and implement detailed, comprehensive and well-structured test plans and test cases;
Develop and maintain automated test scripts to reduce repetitive manual testing;
Clearly communicate any obstacles to raise awareness and avoid project impediments and overall project timeline disruption;
Collaborate with Product Owner, Administrators and Developers on tasks related to the planning, testing and coordination of release activities;
Participate in user story creation process through dissection of high-level requirements during team review sessions;
Experience aligning QA processes with Agile/Scrum methodology, spring planning and execution;
Background with end to end testing process and methods in Salesforce environment including System Integration;
Deploy code to staging, production, and post deployment environments.
Qualifications
Proficiency in spoken and written English;
Ideally 2+ years working in Salesforce as Quality Assurance Engineer;
Experienced in testing third party applications that communicate with an external API;
Experience in engineering best practices for the full software development life cycle;
Experience with documenting test plans, test cases, bug reports, and status reports;
Knowledgeable of Apex scripting, Quality Assurance automation & practices;
Deeply knowledgeable of Salesforce Core;
Certifications are a plus;
Effective communication skills with both technical and non-technical people
Able to push the limits and elevate the performance of developers and engineers around you;
Deep understanding of risk evaluation and impact in IT environments for change activities;
Candidate should be: a team player, self-motivated, eager to learn, result oriented, able to work independently when needed, have a strong attention to detail and be able to think creatively;
Be the customer's advocate in matters of quality and the user experience.