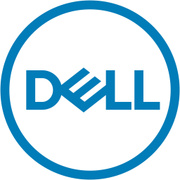 Jr. User Acceptance Testing
Career level
Middle (2-5 years), Entry (0-2 years)
Sales Support Analyst
Competitive salary
Bucharest, Romania
People make Dell – so wherever in the world they work, everyone is rewarded for their contribution. Ready to develop your career in a truly global company? Within The Dell Financial Services Digital Commerce team we are looking for a Sales Support Analyst to join our team in Bucharest
The Dell Financial Services Digital Commerce team is seeking qualified applicants to provide User Acceptance Testing on behalf of DFS Consumer and Commercial Sales role will entail testing from both the perspective of a customer and internal sales candidate will be responsible for thoroughly examining the sales tools to ensure conformity with users' needs.
Dell is a collective of customer-obsessed, industry-leading visionaries. At our core is a commitment to diversity, sustainability and our communities. We offer unparalleled growth and development opportunities for our team members. We believe that technology is essential for driving human progress, and we're committed to providing that technology to people and organizations everywhere, so they can transform the way they work and live.
Key Responsibilities
Draft and revise test scripts according to application requirements documentation
Identify data staging needs based on test plan, and communicate to UAT coordinator/peers prior to UAT entry
Execute test scripts from project plan folder
Log and maintain defects as needed in accordance with severity/priority guidelines
Communicate with work stream team leads and dev to gain issue resolution
Retest software corrections to ensure defects are resolved
Provide regular UAT progress statistics/reporting to senior stakeholders, run post-launch validation including execution of all planned test scripts and defect identification/resolution as needed
Essential Requirements
Understanding of intersystem dependencies around primary applications
Ability to rapidly assimilate new information and develop general knowledge of system being tested
Excellent oral and written communication skills
Strong analytical and problem solving skills
Overcome barriers by discovering ways to complete tasks when challenges arise
Undergraduate degree and 1-2 years relevant experience
Benefits
Our people are the most critical component of our long-term success and their health and wellbeing are our priority. You will enjoy a comprehensive, locally competitive benefits package.
Dell is an equal opportunity employer. All qualified applicants will receive consideration for employment without regard to race, color, religion, sex (including pregnancy), sexual orientation, gender identity and/or expression, national origin, protected veteran status, disability, genetics, or citizenship status (when otherwise legally authorized to work) and will not be discriminated against on the basis of such characteristics or any other status protected by the laws or regulations in the locations where we operate. Dell encourages applicants of all ages.