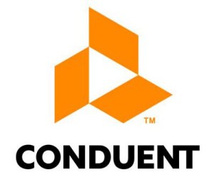 Sales Operations Administrator
Career level
Middle (2-5 years)
Spoken languages
English - advanced
Conduent is the world's largest provider of diversified business process services with leading capabilities in transaction processing, automation, analytics and constituent experience. We work with both government and commercial customers in assisting them to deliver quality services to the people they serve.
e manage interactions with patients and the insured for a significant portion of the . healthcare industry. We are the customer interface for large segments of the technology industry and the operational and processing partner of choice for public transportation systems around the world.
hether it's digital payments, claims processing, benefit administration, automated tolling, customer care or distributed learning – Conduent manages and modernizes these interactions to create value for both our clients and their constituents.
In Romania, Conduent operates through 2 sites in Iasi, 1 in Bucharest and in Oradea.
The role:
(SFDC) is a business critical application and the Sales Operations Administrator is responsible for checking and validating that the Deal Approval Process was followed correctly according to the XS Deal Governance procedures/guidelines. The data completed by the Sales Operations Administrator in is critical for the entire Organization, because various reports are extracted and sent to Senior Management after the deal closing process phase.
This role is also responsible for the data integrity maintenance of all the sales information inside SFDC, but also to establish and enforce the standard set of guidelines and procedures that need to be followed by the Sales Organization in terms of interacting with .

Scope:

Self-starter, can-do attitude a must in a fast-moving business environment.
Collaborates with the Sales Teams to ensure that complete documentation (Deal Packages) is available for opportunity closing.
Manages data validation by matching against closing documents (executed agreement, financial model, approvals and other documents used during deal reviews).
Data integrity in is a typical sales support function that requires the Sales Operations Administrator to ensure that the system is updated and with accurate information.
Main responsibilities:
Deal closing process validation – verifying that the data from the contracts (MSA, SOW, CR, etc.) is aligned to the financial models and that the appropriate approvals are taken from the correct Industry Group Leaders and SMEs.
Maintain a good knowledge ofonduent business strategy, rules and processes (current and future) to ensure that SFDC reflects it for each Industry Business Unit.
SFDC deal closing process trainings – new user induction training / refresher training.
Skills, Knowledge and Abilities:
Language Skills: English - Fluent in written and spoken
Good interpersonal and influencing skills
Ability to work with virtual teams
Ability to prioritize and manage workload
Experience in supporting a team of people preferably within a sales environment
Good verbal/written communication skills
PC and IT literate
Effective listening
Good presentation & training skills
Flexible to occasionallyork extended working hours per business requirements
MS Office skills (Excel, PowerPoint, etc.)
Training and/or sales experience
We are looking to fill this position as soon as possible. Please apply only in the nature specified. We thank everyone for applying, however only successful candidates will be contacted for an interview.