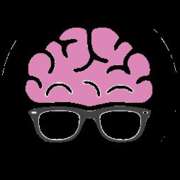 Sales Development Representative
The LeadGenius team combines world-class expertise in data, virtual work, international development, innovative user design, and a wealth of entrepreneurial experience. We all believe in using technology to simplify costly businesses processes while providing jobs to hard-working individuals deserving of opportunities. If you'd like to take your sales career to the next level and join a fantastic new team, we would love to hear from you. If you're excited about talking to customers by phone and email to be the first line of qualification, and you're passionate about sales and marketing, you're probably a good fit for this role.

About the role:
- Using LeadGenius prospect data you'll be the first touch for outbound sales prospects
- With guidance from the SDR manager you'll use state of the art tools to outreach by email and phone to our prospects.
- You'll connect with dozens of prospects every month but you'll be responsible for ensuring that only qualified prospects come into the funnel to meet a sales rep.
- You'll organize pipeline notes, schedule calls with the Account Executive and other sales leaders, and create opportunities using Salesforce.
- You'll participate in the daily SDR team meeting and trainings by phone or google hang out, but you'll be considered one of the team and have access to training and other opportunities when logistically possible.

About You:
- Working on US Central time preferred.
- You're a self-starter who gets up in the morning and can't wait to get today's goals accomplished
- You're intellectually curious and have a natural business acumen.
- You're not afraid of follow up questions and genuinely want to create value for the people around you.
- You're polished in your communication (by phone and email) but aren't afraid to take risks, ask someone when you don't know, and learn from your mistakes.
- You've got a college degree in business (or related field) or just love startups and technology.

Location:
Work anywhere in the world as a contractor to LeadGenius. You'll work remotely and set your own hours -- all you'll need is a fast internet connection. You will be working with our Sales Team and will be interacting through chats, emails and calls. Meetings will be weekly through a web conferencing.