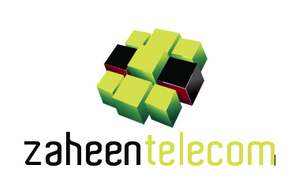 Technical support representative (NOC)
Responded to 90% of applications in the past 30 days, typically in 3 days
Career level
Entry (0-2 years), Middle (2-5 years)
Employment type
Full time
The ideal candidate:
Are you a fresh graduate willing to start your career in telecommunications? These are the skills we are looking for:
Analytical thinking abilities with attention to details;
Independent fast learner;
Proactive, curious and hardworking;
Able to handle multiple tasks and to prioritize work based on bottom line impact;
Very good written communication skills (in English);
You are a college graduate or telecommunications science college student
Your role in our team:
Supporting the sales team in delivering quality to our telecom partners;
Voice routes testing, profit margin optimization and reporting quality indicators;
Price list management;
Proactive quality monitoring and alerts management;
Trouble tickets management;
What makes us different?
We appreciate smart, proactive and hardworking people so we offer a performance bonus;
We deal with people and businesses all over the world, so you will be internationally exposed;
We offer meal tickets & special bonuses for Easter & Christmas;
We want healthy and relaxed colleagues so we offer Free Massage Sessions once per week;
Everybody in the office enjoys good coffee so we make sure we always have a good one available anytime;
But none of the above statements describe our company for real, so you might just come and meet us!
Who are we?
The job you are applying for is in a Romanian company founded in 2011 and activating in the Telecom Industry (VoIP services).

We believe that following your passion is the key to a successful career, so we are looking for the right people, at the right place! This is a principle we apply in business and within our company as well.
We invite you to discover the opportunities we have created for you!