Job details
INACTIVE AD:
The employer is not currently actively recruiting for this position, but you can apply for the ad.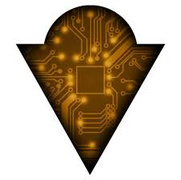 Career level
Middle (2-5 years), Senior (5-10 years)
Employment type
Full time
Sales Advisor at CryptoDATA Concept Store - Baneasa Shopping
We have an opportunity for a Sales Advisor to join our CryptoDATA team in Bucharest. We look for people driven by a desire to contribute, be challenged and grow. Our people make CryptoDATA a special company and are a key competitive advantage. As a member of the Sales Team, this role will be key in helping CryptoDATA achieve one of its strategic initiatives of improving customer experiences.
We believe that our people are our greatest strength. We are successful in what we do because we hire, develop and empower smart people who have the passion to make a significant contribution to our business.
We believe in helping our people reach their full potential. That is why continuous learning, new skill development and real time feedback are increasingly integral to our culture.
● Activation city: Bucharest
● Location: The CryptoDATA Concept Store in BANEASA SHOPPING CITY
● Educational Level: Student & Graduate
● Career Level: Entry-level
● Department: Sales
Our Ideal Candidate
● Has previous experience on a similar position and in using a cash register
● Has good communication skills, a can-do attitude and flexibility
● Is oriented towards achieving the best results and continuous career development
● Is passionate about technology and wishes to join a young and dynamic team
● Speaks English (intermediate/conversational level)
Job Responsibilities
● To participate in the activities of organizing, presenting and promoting the products within the store
● To communicate with customers and advise them regarding the company's products
● To ensure a good organization of the products and store
● To operate on the cash register and the POS
We offer
● · A culture that fosters inclusion, diversity and innovation
● · Specific training and on-going personal development
● · Career growth opportunities
Who are we?
CryptoDATA Tech SRL is a Romanian company that conducts its activity in fields such as cyber-security and encrypted telecommunications, established in 2013 out of passion for technology and innovation. In, our team has revolutionized the mobile
telecommunications market by developing the world's first smartphone integrating our patented encryption protocol - the Voice over Blockchain [VoBP], followed by its counterpart - the BASM laptop, in 2019.*
*You can find out more from our of icial website:
Currently, the company is in full development and expansion, the grand opening of the first physical store - CryptoDATA Concept Store, in Baneasa Shopping City representing an important part of this process. Therefore, CryptoDATA is searching for responsible and performance-oriented candidates, with good communication skills and eager towards self-development and learning in order for them to join the team and work as sales advisors within the store.
Consilier Vânzări CryptoDATA Concept Store - Băneasa Shopping City Candidatul ideal
● Detine experienta anterioara pe o pozitie similara si in utilizarea casei dе marcat (constituie un avantaj).
● Prezinta bune abilitati dе comunicare, initiativa si flexibilitate.
● Este orientat catre performanta si prezinta dorinta dе a se dezvolta profesional permanent.
● Este pasionat de tehnologie si are dorinta dе a lucra intr-o echipa tanara si dinamica. ● Stapaneste limba engleza - nivel mediu/conversational
Descrierea jobului
● Orаsul in care se desfasoara activitatea: Bucuresti
● Locatia desfasurarii activitatii: magazinul CryptoDATA Concept Store din BANEASA SHOPPING CITY
● Nivеl studii: Studеnt & Absolvеnt
● Dеpartamеnt: Vаnzari
● Nivеl cariera: Entry-Level
Reponsabilitati consilier vanzari :
● Participarea la activităţile de pregătire,organizare si prezentare a produselor; ● Comunicarea si relationarea cu clientii pentru consilierea acestora si pentru promovarea produselor;
● Asigurarea ordinii produselor şi a magazinului.
● Lucrul cu casa de marcat si POS-ul
Beneficii Oferite
● 20% discount la achizitionarea oricarui produs CryptoDATA
● Posibilitate de promovare in cadrul companie
● Comision din vanzari
Cine suntem
CryptoDATA Tech SRL este o companie romaneasca ce activeaza in domenii precum securitatea cibernetica si telecomunicatii criptate, care a luat nastere in 2013 din pasiune pentru tehnologie si inovatie. In anul 2018 echipa noastra a revolutionat piata telecomunicatiilor mobile, dezvoltand primul smartphone din lume a carui functionalitate este bazata pe protocolul de criptare patentat de noi, Voice over Blockchain Protocol [VoBP], urmand in 2019 dezvoltarea omologului acestuia, laptopul BASM.*
In prezent, compania se afla in plina dezvoltare, iar deschiderea primului magazin fizic CryptoDATA Concept Store, din Baneasa Shopping City reprezinta un pas important al acestui proces. Asadar, CryptoDATA se afla in cautare de persoane responsabile si orientate spre performanta, cu bune abilitati de comunicare, deschise spre a cunoaste si a invata, pentru a se alatura echipei si a activa ca si consultant vanzari in incinta magazinului.