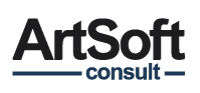 Ruby on Rails developer
Career level
Middle (2-5 years), Senior (5-10 years)
I recruit candidates willing to relocate
Yes

We are looking for an experienced Ruby on Rails developer or a senior developer who would like to learn and work with Ruby on Rails, to extend the team of a customer.
The candidate should have:
Minimumyears of professional experience;
Very good knowledge of OOP,SQL, JSON and any of the following programming languages: Java, .NET, PHP;
Working experience with Ruby on Rails is a plus;
Knowledge of Ajax, JavaScript, HTML, CSS is a plus;
Experience with Amazon Cloud is an advantage;
Good problem solving abilities and attention to details;
Good oral and written communication skills in English.

Responsibilities:
Analysis, design and development with the above mentioned technologies;
Effort estimation for own tasks;
Communication with the customer in English;
Reporting of the activities performed.

Benefits:
Working with cutting-edge technologies;
Development of innovative solutions;
Professional and modern environment, flexible program;
Involvement in complex international projects for big players on the global markets;
Attractive salary, bonuses and rewards for high-quality work in complex and challenging projects;
Possibility for professional development (training, certifications, opportunities for career development, etc.);
Consideration of individual capabilities.