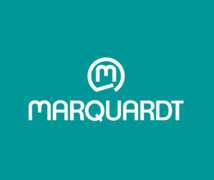 Requirements Engineer for Production Test Systems
Career level
Entry (0-2 years), Middle (2-5 years), Senior (5-10 years)
Spoken languages
English - advanced
I recruit candidates willing to relocate
Yes
Responsibilities

• Creating test concepts and calculations for new projects;
• Creating test equipment concept in very close cooperation with development, quality and production planner;
• Collaboration in industrialisation team.
• Create specifications for test equipment: in circuit tester, functional tester, end of line tester, shipping end test, safe launch;
• Application of test standards (definition standard scopes for each group of products) and mechanical test equipment standards;
• Creating mechanic-, hw- and sw requirements;
• Observation of costs and due dates.

Candidate profile

• Master / Bachelor´s degree in technical disciplines /Industrial engineering;
• Work experience with parallel projects and measurement technology;
• Deeper knowledge in preparing technical specifications documents for automotive products;
• Proficiency in English, German language skills represent an advantage;
• Ability to work in a team, problem solving skills;
• Skills in measurements technics, electronics and mechanics are advantageously.