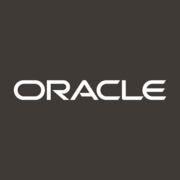 Reporting Analyst - CONTRACTOR
Career level
Entry (0-2 years), Middle (2-5 years)
Contractor role - 6 months contract with REAL chances of being extended
The role of the Reporting Analyst is to create and deliver regular and ad-hoc reports regarding Oracle's hiring activity. The successful individual will be working with downloads of data from the source systems, followed by review and preparation of the final reports delivered to the Recruiting management and Oracle's lines of business. The Reporting analyst is also responsible for ensuring the data quality and that standard processes are followed while proposing improvements to existing processes.
Essential Job Responsibilities
Download data from the HR and Recruiting systems relevant for Recruiting activity and review the quality of the data;
Work with the team in validating, analyzing and preparing the data for reporting purposes;
Reporting on recruiting / hiring activity data on a regular basis (weekly / monthly / quarterly) or ad-hoc basis;
Research, analyze and solve the discrepancies found and enforce procedures aimed at reducing the occurrence and impact of such discrepancies;
Coordinate with other members of the group to improve the accuracy and add value to the reports;
Data Management for online internal reporting applications (upload/change/delete/review);
Provide insights to the recruiting management based on the data captured and used for reporting.
Job Specific Competencies
Overall 3+ years of professional experience with at least 2 years with reporting/analysis/ data integration;
Proven experience with reporting tools and other applications would be a plus;
High attention to detail and ensuring accuracy of the maintained data;
Practical knowledge of importing and verifying the data for use in reports software, spreadsheets, graphs and flowcharts;
Good knowledge of Microsoft Excel.
Personal Attributes
Good analytical, mathematical, and problem-solving skills;
Very good listening, interpersonal, written, and oral communication skills;
Logical and efficient, with keen attention to detail;
Strong customer service orientation;
Experience working in a team-oriented, collaborative environment.