Job details
INACTIVE AD:
The employer is not currently actively recruiting for this position, but you can apply for the ad.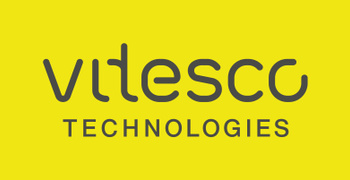 Reliability Senior Testing Engineer
Career level
Middle (2-5 years)
Employment type
Full time
Employment type: Permanent
Experience level: 2 - 3 years
Description
The Reliability Test Engineer is the main role in test execution within laboratory, responsible to conduct environmental and mechanical tests according to approved test plans, collect evidence of tests, and analyze data to report nonconformances toward development project teams (internal customers). 
Reliability Testing Engineer is also responsible within the laboratory for verification, maintenance and support of Lifetime Test Equipment and peripherals used to actuate and monitor the test samples during Design and Product Validation testing. 
The Reliability Testing Engineer defines and enforces test procedures and work instructions, based on international and/or OEM standards established by the Validation Engineering.  
Responsibilities: 
Translate Test Plan requirements, into test setup requirements while adhering to OEM and international standards for test. 

Perform Reliability tests (environmental and/or mechanical) and measurements including cyclic functional tests.

Monitor parameters and maintain records of all the compliance testing during design and validation stages. 

Evaluate non-conformances, collect evidence and report with impartially and accuracy to the project teams. 
Support for the development teams in root cause analysis and handling of 8D reports. 

Ensure testing process is conducted completely according ISO17025 certification requests. 

Interface within department, with project team and external customers to resolve technical issues and reach product requirements. 

Develop testing sequences to enable the lifetime test equipment to function as requested for all reliability tests. 

Perform integration and trial runs of tests systems, routine system verification and maintenance and provide technical training to the laboratory personnel. 
Required Qualifications:  
Bachelor's Degree in Electrical, Mechanical or Computer Engineering or related field.  

Min. 2 years experience in test equipment specification and test development. 

Experience in climatic chambers and/or electro dynamic shakers testing in line with control software.  
Experience with test equipment used in a validation laboratory environment and test sequence tools (. DMMs, Power Supplies, data collection devices, Test Stand etc.). 

General experience in HW Engineering/Physics/Mechanics. 

Good communication skills - within teams and multiple locations worldwide. 

Proficient multitasking between multiple complex projects. 

Microsoft Office applications: Microsoft Word, Excel and Visio.
What we offer: 
Integration Program in a professional & dynamic team; 

Travel Opportunities - we know that you are missing this, so, let's hope that vaccination helps and we win our mobility back;  

We know that sports and reading books help us in our development, so, these are part also from our benefits;  

Work with passion and we will reward you accordingly  
…and because money isn't everything, you will find happy and supportive colleagues; 

Relocation Package for non-Timisoara residents.