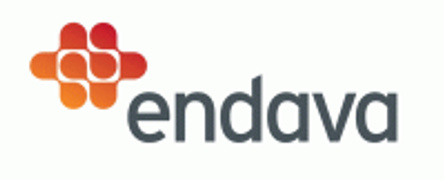 Recruitment Specialist (Pitesti office)
Career level
Senior (5-10 years), Middle (2-5 years)
About us:
Endava is a well-established IT Services company, with over 3500 staff operating from our headquarters in London and offices in the UK (London, Oxford), USA (New York, Atlanta, New Jersey), Romania (Bucharest, Cluj-Napoca, Iasi), Moldova (Chisinau), Bulgaria (Sofia), Macedonia (Skopje) and Belgrade (Serbia).
We design, implement and manage business-critical systems and digital services for the financial services, telecommunications, media & entertainment and professional services sectors.
Endava is a fast growing organization where you will find an international environment and rewarding opportunities. You will be involved in challenging projects for some of the world's leading companies and use proven technology practice.
We always aim to attract the most talented IT professionals as well as experienced business specialists. We foster an environment of learning and sharing, encouraging our staff to develop relevant skills and increase performance. We value proactive professionals and support them in developing their leadership talent.
What will your role be?
- Attract, select and hire IT Specialists according to recruitment demand within the organization;
- Influence the quality of the team culture by supporting local leaders to improve leadership and development competencies and attract and retain the best talent;
- Identify and drive the communication and sharing of Endava's best practices across roles and teams;
- Drive local employee branding initiatives on the market (university events, career fairs, conferences).
We need expertise in the following key areas:
- 2+ years of experience in IT recruitment (with wider experience of Talent Development and Management an advantage);
- Proficiency in understanding the local IT Market;
- Experience in working and delivering within tight deadlines;
- Goal orientation, drive and customer focus;
- Experience in creating and applying recruitment strategies to serve the company business model;
- Previous experience in Talent Development and Talent Management constitutes an advantage;
- Advanced in English both spoken and written;
- Ability to interact and work effectively with other departments and delivery units across Endava.