Job details
INACTIVE AD:
The employer is not currently actively recruiting for this position, but you can apply for the ad.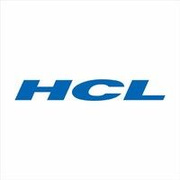 React Dev with NEXTJS
Looking for Premium Talent
Career level
Middle (2-5 years), Senior (5-10 years)
Employment type
Full time
Remote job
(the activity is performed from home)
Spoken languages
English
- Advanced
* all languages are compulsory
Overview
HCL Technologies is a next-generation global technology company that helps enterprises reimagine their businesses for the digital age. With a worldwide network of R&D, innovation labs and delivery centers, and'Ideapreneurs' working in 45 countries, HCL serves leading enterprises across key industries, including 250 of the Fortune 500 and 650 of the Global 2000.
We are looking for a Front-End Developer with experience in working with React to join our team in HCL Romania with 6+ years of relevant working experience!
Requirements:
• Fluency in English;
• 6-8 years of overall experience
• Strong proficiency in JavaScript, including DOM manipulation and the JavaScript object model
• Thorough understanding of , nextJS and its core principles
• Experience with popular workflows (such as Redux)
• Experience with Micro front end apps is preferred
• Knowledge of isomorphic React is a plus
• Familiarity with RESTful APIs
• Working Knowledge of eCommerce-based project will be preferrable
• Knowledge of modern authorization mechanisms, such as JSON Web Token
• Familiarity with modern front-end build pipelines and tools
• Experience with common front-end development tools such as Babel, Webpack, NPM, etc.
• Ability to understand business requirements and translate them into technical requirements
• A knack for benchmarking and optimization
• Familiarity with code versioning tools {{such as Git, SVN, and Mercurial}}
• Complete understanding of and its framework.
• Node-based module loaders and task runners (Webpack, Gulp or Grunt), creating npm modules, Yeoman generators
• Experience with compile to JavaScript languages like TypeScript and/or CoffeeScript
• Experience with the framework
• Knowledge in CI/CD tools ( Jenkins etc)
• Experience using Agile/Scrum process to develop software systems
• Experience with authentication (OAuth2, OpenID Connect, etc) and authorization of APIs and security best practices such as validation, etc
• Understanding what asynchronous programming is all about and its workarounds.
• Expert understanding of code versioning tools, such as Git
• Good knowledge of server-side CSS pre-processors
• Have good knowledge of: HTML, CSS, JavaScript, JQuery, MySQL, SQL Server, Git, JQuery UI, AJAX, JSON
• Hand on Experience in MongoDB
• Experience with Agile / SCRUM methodology for product development
• Proven ability and desire to deliver projects on time with high quality.
• Excellent verbal and written communication skills
• Experience working in SaaS environment
Responsibilities:
• Building reusable components and front-end libraries for future use.
• Understanding of how to build performant, decoupled, testable, maintainable code.
• Translating designs and wireframes into high quality code.
• Optimizing components for maximum performance across a vast array of web-capable devices and browsers.
• Keen interest in open source and learning new technologies.
• Ability and willingness to learn new programming languages, frameworks and paradigms.
Benefits:
• Salary above the market
• 25 days of paid annual leave
• Career Progression Opportunities
• Well-rounded Health and Life Insurance Packages