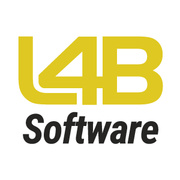 QA Team Leader for Embedded Software (M/F)
Responded to 90% of applications in the past 30 days, typically in 3 days
Career level
Middle (2-5 years), Senior (5-10 years)
Spoken languages
English - advanced, Romanian - advanced
* all languages are compulsory
For our R&D Department, which develops software for Automotive and Consumer Devices, we are recruiting a Software Testing and QA Tech Leader with experience in testing automation and embedded software.

Job Description:
Representing customer expectations, validating customer requirements, supporting our embedded SW engineers, and directing our CI platform.
• Understanding customer requirements and SW design document, and collect validation requirements.
• Planning SW QA activities of various test types and levels (Functional, Integration, Regression, Load, etc.).
• Writing SW Test Plans and Test Documentation (STP, STD, STR).
• Execution of manual and automated tests.
• Determine reasons for failures during test automation runs and communicate to appropriate stakeholders.
• Triage customer cases, and manage bugs using Jira
• Define and implement testing strategy including road-map, tools, framework & methodology across project teams.
• Communicate strategies and plans with customers, and coordinate testing efforts to ensure optimal results.
• Work closely with management to understand future projects and identify capabilities required for testing.
• Be the subject matter expert in the automated testing area, identifying, evaluating and recommending automated testing processes and tools, based on their business value.
• Provide leadership, guidance, training and mentoring to implement test automation across project teams.
• Oversee technological execution of the recommended automation solution road-map across project teams.
• Review automation code and ensure proper version control and configuration management of all automated test objects developed and test environments used. Ensure all automated testing framework, training, and development standards documentation are kept up to date.
Job Requirements:
• At least 2 years of experience in software quality assurance
• Proven experience in planning and design of QA test plans.
• Experience in backend testing
• Experience developing automation infrastructure
• Experience with Continuous Integration
• Experience with SW version control in Git
• Experience in Linux administration -advantage
• Embedded software background – advantage
• Experience with Android / Linux environment - advantage
• Fluent English in writing, reading and speaking
What we offer:
• Open, team oriented corporate culture, that supports direct communication in the whole company
• You will contribute to everyday decisions, and the company's opinion matters!
• Exciting working environment – share with us your passion for the latest technology
• Unique team spirit – become part of our team, consisting of international experts in our multicultural branches
• Enjoy a flexible work schedule for a healthy work and leisure balance.