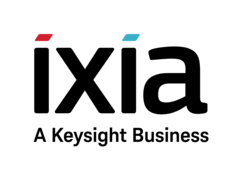 QA Engineer Client Infra
Career level
Middle (2-5 years), Senior (5-10 years), Executive (>10 years)
Spoken languages
English, Romanian
In this role the Engineer will be able to work with the newest technologies and to develop his/her networking and testing skills – both automation and manual;
Responsibilities
Design and Develop test strategy and write/execute test plans for Ixia's IxLoad test and measurement application.
Test cases will include Functional, Scalability, Performance and Characterization.
The QA Engineer will be performing both manual testing, run automated test harnesses and be introduced on how to add automated scripts to the harness.
Communication skills are also critical as the engineer will need to work closely with other QA engineers and with Developers to assist in debugging and problem recreation.
Requirements
Overall 1 year industry experience with proven working knowledge in TCP/IP
Must have in-depth working knowledge of various QA test methodologies and product development life cycles processes.
Strong verbal and written communication skills
Highly organized and possess a keen analytical and structured approach to problem solving and testing.
Strong bug isolation, bug report writing, troubleshooting skills.
Must be able to take ownership for tasks assigned, identify risks in advance along with mitigation plans and bring tasks assigned to successful completion.
Familiar with traffic/protocol emulation tools as well as sniffer products.
Hands on Experience on testing stateful layer 4-7 technologies is a plus.
Understanding of test case automation experience using scripting languages such as TCL/TK, Expect, Perl, Unix/Linux etc.
Good Configuration and troubleshooting experience in large multi-devicecomplex networks.
Bachelors of Science in Computer Networking or Telecommunications.