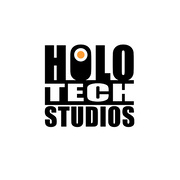 QA tester
Career level
Middle (2-5 years), Senior (5-10 years)
Employment type
Full time
Holotech Studios, Inc. is developing the next generation of amazing interactive avatar technology for smartphones and PCs. We've lengthy experience with our previous product, Facerig (), that has enabled us to provide high quality avatars that have already been used by millions of people all over the world - including top YouTube and Twitch stars like PewDiePie, JackSepticEye, and GoodMythicalMorning. With innovation and constant development on our minds, we are moving forward with the Animaze integrated avatar communication products. Animaze represents a complex ecosystem that will aid vloggers, creatives, design artists and business developers to find their avatar communication sollutions in the same place.
We are searching for a Middle/Senior QA Engineer that wants to bring experience and knowledge gathered along the way and wishes to further develop good professional QA standards and grow on his/hers technical side, being part of a professional and fun growing team.


Ideal candidate
At least 2-3 years proven work experience as a QA engineer in Software Development or Game Development
Must have excellent verbal and written communication skills in English
Experience in working with Agile SCRUM style
Previous experience working close with the Development team (embedded)
Fundamental understanding of the game development lifecycle or software development life-cycle
Experience in different types of testing (functional, regression, system, sanity testing)
Previous QA experience on gaming consoles, Android and iOS
Familiar with development tools such as Xcode and Android SDK
Familiar with Jira and Jenkins
Ability to communicate complex information in a concise manner
Ability to understand the systems, translate the specification documents and convert them to test documents
Ability to work independently and take the initiative to solve problems and QA challenges
Outside the box thinking and end-user thinking for day to day testing and improving current test cases.
Proactive and outgoing
Precise attention to detail
Interest in working with of new Technologies and Software
Familiar working and communicating with external QA
ISTQB (or equivalent) certification is a plus
Responsibilities
Identifying software issues
Communicate issues, risks and test status in a timely and detailed manner
Collaborate with team members to achieve the best results
Work closely with the QA Team Lead and development teams to meet product requirements and release dates.
Perform a suite of smoke, functional and regression manual and automated test cases
Test new features and products in a development/test environment prior to deployment
Conduct performance, stress and scalability testing
Suggest improvements to current approaches for testing processes and methodologies
Work closely with Product Owner and developers to agree test cases and their acceptance criteria
What we offer:
- Great colleagues, friends and excellent professionals.
- Motivating salary & bonuses.
- Health insurance.
- 7card.
- Fun relaxation room with console games.
- Opportunity to work on products with excellent worldwide visibility.
- Open, informal and fun atmosphere (occasional pizza & board games parties).
- Access to leading-edge technologies.