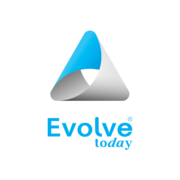 QA Automation Team Leader
Career level
Senior (5-10 years)
Gross approximate salary / month in euro
1359 €
For our business partner, a global leading technology provider specializing in live-gaming platform we are hiring QA Automation Team Leader to establish and manage their local QA department.
Their products and services provide casino operators with the ability to engage their players through the excitement, trust, and sophistication found in the real casino gaming experience.
Responsibilities:
Lead and mentor QA team members (career path, annual objectives, allocation matrix, performance reviews).
Oversee UI & Functional testing, black box, automated regression & performance testing.
Defining and maintaining quality standards for the software modules developed and maintained.
Evaluate adequacy of current quality assurance standards and establish the roadmap and execution implementation for automatic QA processes.
Test strategy, design, planning and tracking for integrated mobile, web and backend software modules.
Responsible for maintaining and executing test automation practice against the integration environment and ensuring that potential issue are investigated, reported and managed appropriately.
Responsible for building and maintaining an automated regression test suite for web & mobile applications
Work closely on the deadlines of the project and monitor quality agreed KPIs and criteria.
Keep raising the bar and standards of all the quality processes while pushing for innovation and automation.
Review test strategies and make sure all functional, performance, security, stress, acceptance test suites meet the quality control agreed KPIs.
Requirements:
BSc in Computer Science or equivalent.
3+ years of experience managing QA teams (managing at least 4 team members).
5+ years of experience in QA.
Experience with testing Web applications, Mobile application and server side components.
Proven strong background in QA methodologies and tools - automation, networking, web protocols, databases, VM and cloud environments.
Experience working with complex systems (mainly server side)
Knowledge of at least one programming language (preferably Python or Java) and automation tools.