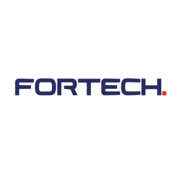 QA Automation Lead for eBike
Career level
Senior (5-10 years)
Role Summary
Fortech is looking to add an experienced QA Automation Lead to its team in Cluj-Napoca.
In this role, you will coordinate and drive the automation testing efforts for custom embedded, mobile and web applications for our client in Germany. The project consists of the further development of a multi-functional interface for an electric bike (eBike). Among the features of the gadget are: high-quality design, large color display, ability to download and install new applications, security, automated system for updates check, communication with mobile devices, synchronization with the online.
You will be part of our project team in Cluj-Napoca and will connect with software testers and leaders from our client in Germany.
Your Responsibilities
Define, communicate and maintain the Test Strategy and Test Planning
Ensure daily interaction with the client
Provide hands-on support to set up the automation framework based on client requests
Offer support for improving, adopting and maintaining QA processes, standards, tools, methodologies
Ensure motivation, mentoring and coaching of the QA team members
Recruit new talents (if necessary)
Your Competencies
5+ years of relevant QA experience (both manual and automation)
Experience and advanced knowledge of Testing Strategies and Planning
Experience with Agile methodology
Ability to drive QA process improvements
Good understanding of software architectures
BS/MS degree in Computer Science/Engineering
Good command of English
Previous QA Leading experience is a plus
Your Benefits
You will work in an environment that demands professionalism and in the same time values quality people and connections. Our principles are simple: show respect, be reliable and continuously seek to progress.
We offer competitive compensation package, medical insurance, learning and development opportunities and other perks and benefits.
And we also strive to fine-tune our offering to meet particular needs, such as flexible working schedules, remote work or any other benefit that adds value to you and is within our possibilities.