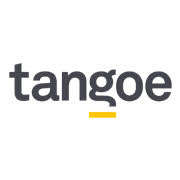 QA Automation Engineer
Career level
Middle (2-5 years)
QA Automation Engineer
At Tangoe, we have a vision to empower our Clients to deploy and manage their IT assets and services using our leading technology, great people and global reach. This allows Clients to focus on delivering their core business initiatives faster, better and smarter. Our breadth of solutions, depth of services and range of experience deliver the most robust IT and Expense Management platform in the other words, we're really rather fabulous, and Gartner rates us as "Leaders" and "Visionary"!
Job description
The QA Automation Engineer is responsible for automating functional and regression test scripts to ensure the quality of Tangoe QA Automation Engineer is responsible for working with the Development team to create and develop automation framework and automate test scripts. Duties will include: -
Develop and maintain framework for automation
Work closely with QA in automating manual test scripts and gathering test data needed for automation
Work closely with developers and other automation engineers to leverage existing framework and tools for automation
Design and execute test plans, scenarios, scripts for Automation testing
Document Software Defects using a bug tracking system and report them to software developers
Stepping up whenecessaryo help team with other duties and responsibilities
Desired Skills and Experience
The ideal candidate should have a strong aptitude for comprehending technical concepts and seek out answers even when given minimal instruction and interpersonal and communication skills are required as well as the additional experience: -
2+ years programming experience
Knowledge of automated testing tools
Experience with open source automation frameworks, Selenium/Webdriver is a plus
Experience in collaborating with development and quality assurance teams
Ability to stage data and to understand the hardware and software requirements for configuring automation environments
Experience with Agile Methodologies is an advantage.
Strong verbal and written communication skills
Strong analytical, technical, and detail-oriented skills
Ability to balance multiple tasks simultaneously and transition between projects
Ability to contribute in a team environment
Programming Language: JAVA
Basic experience of Linux and SQL is required
Education level required: -
University studies: Polytechnic University, Faculty of Mathematics and Informatics, ASE (Cybernetics) etc.
IT Certificates
Location: -
Based in Sector 6
Part of a vibrant, energetic and well-educated team
We offer: -
Labor Contract,
Competitive salary, according to the individual skills and position.
Access to the last software technologies. Training and certification supported by Tangoe
US-standard working conditions in a green zone, excellent environment, air conditioning, -American management.
Meal ticket
Medical Subscriptions
Social - company parties, and recreational activities
EEO Statement – Tangoe is committed to providing equal employment opportunity and strictly prohibits all forms of unlawful harassment and discrimination based upon race, color, religion, gender, national origin, ancestry, age over, sexual orientation, veteran status, marital status, mental or physical disability, medical condition or any other basis protected by law.
Online interview
How many years of Java programming do you have?
How many years of Automation experience do you have?
What SQL experience do you have?
What are your salary requirements in RON PM (NET)?
How many years testing experience do you have?