Job details
INACTIVE AD:
The employer is not currently actively recruiting for this position, but you can apply for the ad.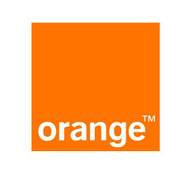 QA Automation Engineer
Looking for Premium Talent
Career level
Middle (2-5 years)
Employment type
Full time
How would you like to work in IT, toying with cutting edge technologies and enjoying your life? At Orange Services, it's possible!
As one of the largest IT Hub within Orange Group, we are working internationally for both Orange corporate functions and country operations. Through a unique combination of know-how and expertise, our teams provide a broad range of IT & Business Solutions.
We'll recruit you from the safety of your home and we'll prepare you for the challenges of this period – for the time being, our activity
What we're looking for
Malima manages and monitors fleets of SIMs with millions of records to track, follow and interrogate. We are looking to expand our team with a highly motivated, innovative and results-oriented QA Engineer to be the customer advocate and assist in identifying issues that impact our customers experience. If you are a natural problem solver with a passion for QA and test automation, and also you enjoy working in a fast paced environment, this team is right for you.
What you'll be doing
Your responsibilities will include leading test automation and infrastructure development, test new design and architectural choices which have a significant impact on our systems, our business and most importantly, our customers.
You will be working directly with Software Developers and Product Owners to understand features and technical implementation and ensure quality development.
You will create qualitative and automated test cases in order to report to on the quality and reliability of our products.
You will guide Software Developers in building the right unit and functional tests, define and measure Quality KPIs, and develop automation to enable Continuous Integration & Continuous Testing.
You will have the opportunity to experiment and innovate, to improve existing processes and invent new ones and take on challenges to solve complex problems.
What you need to know/have
Working knowledge of Java programming language (or experience with a different major programming language and willingness to learn Java)
Experience with different testing strategies and frameworks (examples: Regression Testing, Smoke Testing, BDD, Cucumber, JBehave, Selenium, Postman, SoapUI)
Nice to have relational database knowledge, linux
Basic understanding of Docker
Basic knowledge of Jenkins
Shows creativity and initiative to improve product coverage and effectiveness.
Strong knowledge of QA methodology and tools, with demonstrated experience in a similar role
Experienced in Agile or Scrum software development methodologies
Excellent communication, collaboration, reporting, analytical and problem solving skills
What's in it for you
Performance Bonuses – based on your results & the company's;
Loyalty Bonuses, if you extend your stay;
Electronic Meal Tickets - as you imagine;
Medical & Life insurance for you - facilities for your family, too;
#WFH & Flexible hour;
Professional GSM subscription;
Personal GSM subscription, also [because we believe in communication!];
Special grants on Smartphones & devices; discounts for Orange products & services;
Development Platforms - Orange Learning, Trainings, Career Counselling, Coaching & Career plan mentoring;
Wellbeing Programs – we support your Zen & more!
Orange Services is about bringing together people and technology. We make IT happen!
Come & work for a #TopEmployer company. You could be part of an organization where great colleagues and team spirit support your professional development.
Apply and let's have a remote-talk.
At Orange, you can.