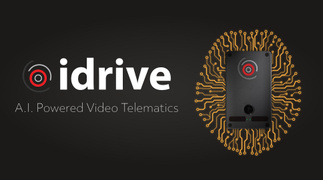 QA Automation Engineer
Responded to 90% of applications in the past 30 days, typically in 3 days
Career level
Middle (2-5 years), Senior (5-10 years)
Spoken languages
English, Romanian
Gross salary / month
1000 - 2000 €
Responsibilities :
Participate in sprint planning and provide details on the testing tasks and effort required to validate the committed user stories;
Review & analyze user stories & design documents to ensure they are unambiguous, complete & testable artefacts;
Identify, create & execute tests to verify the user stories;
Convert existing manual test cases into automated tests;
Capturing of test evidence and test reporting through JIRA;
Support and maintain test automation framework with respect to implementation of new features, existing features or bug fixes;
Working collaboratively with delivery team to ensure the Acceptance Criteria has been met;
Support the implementation of process improvements identified in the retrospective;
Assuring the plan and implementation of assigned applications testing (analysis, test plan designing, test automation, execution);
Automatic functional regression testing, bug management, reporting;
Analyzing and estimating the automation development efforts;
Proactively bringing issues and problems to the attention of the team; generating, proposing and implementing innovative solutions to solve them.
Requirements :
Passionate about working with cutting edge technologies;
Strong analytical skills, able to provide support to solve business or production problems;
Excellent communication skills, able to articulate technical and non-technical issues;
Highly collaborative, supportive and team player that demonstrates a proactive 'can do' attitude.
Experience with different bug tracking systems;
Sound understanding and experience of the Agile software development lifecycle;
Knowledge of version control system (preferably GIT);
Nice to have working experience with testing frameworks;
Nice to have working experience with different SQL/NoSQL database management systems.
What we offer:
You will work on high-technology projects with the best team in development and engineering;
Enjoy an attractive compensation package with excellent benefits such as private medical subscription, fruits, lunch, coffee and juices every day, annually Team Buildings, Christmas parties, periodic evaluation and performance bonuses;
Most importantly, have a fulfilling career in development
We are the best in the world at what we do and we are looking for qualified people to join our team.
About us:
Idrive, Inc. is an independent developer of semi-autonomous vehicle intelligence, providing a fleet management system at the cutting-edge of technology, powered by artificial intelligence, advanced self-learning algorithms, machine learning, and offering predictive analytics and insights. The predictive analytical models it generates are based on statistical modeling, behavior modeling, and pattern recognition. The X2 dual-camera captures relevant and important events that impact the company's assets. Every 2 minutes the system is updated with data generated: speed of the vehicle, location, route, idle time, who is driving the vehicle, alerts on possible accidents. The camera features intelligent applications like Facial Recognition, Distracted Driving Detection, Fatigue Detection, Seatbelt Detection, Safe Distance Warning. The Global Center platform absorbs the data from the camera and creates reports on drivers and vehicles and the incidents that have occurred, creating the possibility of an effortless management.