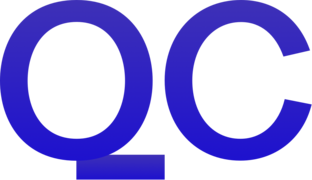 Python Developer
Career level
Middle (2-5 years), Senior (5-10 years)
Job brief
We are looking for a Software Engineer to join our team in Cluj, Romania. If you enjoy playing a part in a strong team, if you are passionate about building products and emerging digital technologies, if you demonstrate critical thinking and problem solving and you are proficient in Python and one or more other programming languages, we'd like to meet you.
Your goal will be to develop high-quality products that are aligned with our clients needs and business goals. In this role, you should be able to work independently with little supervision. You should have excellent organization and problem-solving skills, as well as good understanding of software development and agile practices.
Once on board, you will help define product requirements and take the lead on operational and technical projects.
Responsibilities
Collaborate with the internal or partner teams to design and implement features, taking initiative and ownership in executing or leading various tasks
Adhere and contribute to the Engineering group best practices, standards and processes
Participate in the entire application lifecycle, focusing on coding and debugging
Write efficient, secure, readable code
Create visibility and transparency around the team (document and communicate)
Manage project deadlines and deliverables
Communicate with QCatalyst's leadership, and proactively looking for opportunities for improvement
Follow emerging technologies
Skills and Qualifications
Proven experience as a Software Engineer
Knowledge of selected programming languages (Python) andnd their associated ecosystem: frameworks (Django, Flask, Pyramid, Tornado, etc.), community, major works & events
Experience building web applications and platforms for the cloud (AWS preferred)
Good knowledge of application layer protocols and security practices
In-depth knowledge of relational databases (PostgreSQL, MySQL) and NoSQL databases (MongoDB)
Experience with Docker and container services (ECS, Kubernetes)
Experience with Linux and familiarity with various other operating systems (Mac OS, Windows)
Experience in a fully integrated product team (product, engineering, operations)
Competencies
Team player - be a collaborator and a constructive contributor
Analytical mind with problem-solving attitude
Ability to work independently
Excellent organizational and leadership skills
Desired but notequired
An interest in emerging technologies (voice-enabled applications, smart home devices, augmented reality)
Previous experience with salesforce
Knowledge oftherrogramming languages
A preference for fullstack