Job details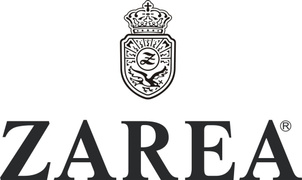 Career level
Middle (2-5 years), Entry (0-2 years), Senior (5-10 years), Executive (>10 years)
Employment type
Full time
Job responsabilities:
Prepares and calculates stock of raw and packaging materials based on production plan and already existing stock. Registers and verifies the invoices and the information regarding state of raw and packaging materials. Identifies, evaluates and negotiates the transport orders. Monitors the execution of each negotiated contract.
Communicate with department managers for defining quantitative and qualitative specifications for materials required in each field. Prepares and processes requisition forms and other specific documents for purchasing requirements.
Contacts and receives offers from appropriate vendors; compares costs and evaluates the quality and suitability of raw materials and other requested items. Maintains direct communication with vendors: elaborates draft correspondence, reports, memos forms.
Establishes purchasing details with suppliers regarding deliveries, timing, pricing revisions, order cancellation and invoice discrepancies. Monitors and follows-up on status of orders requisition made and their update, communicating both with vendors and internal departments. Handling and tracking of acquisition orders and delivers status from abroad. Confirming the supply of materials and maintenance of purchase files. Resolves problems and issues arising from purchase of raw materials and other items related to production department.
Contacts with tax authorities for receiving excisable raw materials.


Job requirements:
University degree with an emphasis in Economics or Technical field Acquisition and international transactions knowledge.
Practical knowledge and techniques specific for purchasing processes.
At least 1 years of purchasing experience within a business field with different operations requirements Well organized and analytical spirit .
Flexible and with strong interpersonal abilities.
Very honest, able to solve specific problems. Microsoft Office – advanced. Good command on English. Driving license - B is an advantage but not required.
Beneficii:
Va oferim un loc de munca atractiv si dinamic intr-o companie cu o traditie de peste 100 ani , lider pe piata bauturilor alcoolice.
Salariu motivant, tichete de masa, tichete cadou, pachete cu produse ale companiei,decontare transport.
Stabilitate profesionala, mediu de lucru profesionist, oportunitati de dezvoltare a carierei.
Cladirea de birouri este la 250 statia de metrou Laminorului. Jobul se poate desfasura la birou si/sau remote.
Daca sunteti interesat(a) sa ne fiti coleg(a) va invitam sa aplicati prin intermediul acestui portal de joburi.
Multumim pentru interesul dvs. !!
Stimate candidat,
Prin faptul ca ne trimiteti CV-ul dvs. ne confirmati faptul ca sunteti de acord ca datele dvs. personale incluse in acest document, sa fie prelucrate de departamentul de resurse umane al companiei ZAREA SA in scopul bunei derulari a procesului de selectie a candidatilor pentru pozitiile publicate pe acest site.
ZAREA SA isi asuma raspunderea pentru protectia deplina a datelor dvs. personale si se obliga sa nu transmita aceste date unei terte parti fara acordul dvs. Mai mult de atat, in cazul in care profilul dvs. se califica pentru o selectie la o pozitie la care ati aplicat, datele dvs. personale vor fi pastrate doar pentru o perioada de maxim3 luni de la finalizarea procesului de recrutare, conform politicii noastre de retentie a datelor candidatilor. Aceasta politica nu exclude sansa dvs. de a aplica la orice alta pozitie devenita disponibila si anuntata pe site-urile de recrutare.
Online interview
Care sunt asteptarile dvs. salariale pentru acest job ?
In ce sector / zona din Bucuresti locuiti?
De la data sunteti disponibila? Multumim.