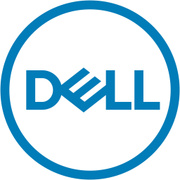 Project Support Analyst
Career level
Middle (2-5 years)
Spoken languages
English - advanced
Project Support Analyst
Competitive salary
Bucharest, Romania
People make Dell – so wherever in the world they work, everyone is rewarded for their contribution. Ready to develop your career in a truly global company? Within the Global Business Operations at Dell, we are looking for an Project Support Analyst to join our Customer Programs team in Bucharest.
Dell is a collective of customer-obsessed, industry-leading visionaries. At our core is a commitment to diversity, sustainability and our communities. We offer unparalleled growth and development opportunities for our team members. We believe that technology is essential for driving human progress, and we're committed to providing that technology to people and organizations everywhere, so they can transform the way they work and live.
Key Responsibilities
Working for Dell's EMEA OEM Solutions Division, one of the company's fastest growing divisions, this position is instrumental in the launch of our OEM (Original Equipment Manufacturers) capabilities focused on EMEA-based mission is to rapidly develop the European OEM market consisting of companies across various industry verticals that utilize computing hardware as part of their own solutions, . "brains of a bigger machine".
The role of the OEM Operations Project Manager is to become part of the 'OEM Operations Rapid Response Team'; this team supports all of OEM's customers in case of escalations and or support requests.
Requests vary from quality concerns, to order escalations to reporting or export compliance questions
The Project Manager could also be assigned to support our OEM Program Managers on our larger accounts, and take away the more simplified tasks from them
Manage major risks and issues through effective contingency plans and proper escalation
Share pro-active feedback with various stakeholders
Essential Requirements
Organizing and planning skills
Strong communication and influencing skills
Priority setting and decision making skills
Strong initiative and ability to work in a self-directed environment
Ability to be flexible and multi-task in a dynamic environment
Ability to manage daily workflow as required to meet departmental and customer requirements
Knowledge and understanding of Dells OEM business and organisation
Desirable Requirements
Excellent communication skills
Good presentation skills
Good understanding of Dell's Global Business Operations organization
Benefits:

Our people are the most critical component of our long-term success and their health and well being are our priority. You will enjoy a comprehensive, locally competitive benefits package.

Dell is an equal opportunity employer. All qualified applicants will receive consideration for employment without regard to race, color, religion, sex (including pregnancy), sexual orientation, gender identity and/or expression, national origin, protected veteran status, disability, genetics, or citizenship status (when otherwise legally authorized to work) and will not be discriminated against on the basis of such characteristics or any other status protected by the laws or regulations in the locations where we operate. Dell encourages applicants of all ages.