Job details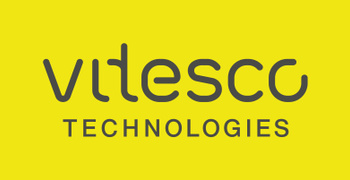 Project Manager for Sensing & Actuation
Career level
Middle (2-5 years)
Employment type
Full time
Employment type: Permanent
Experience level: 3 - 4 years
Description
As a Project Manager for Sensing and Actuation Department you will:

▪ Consolidate the technical concept, BOM, schedule, financial calculation / pricing, risks and offer support for customer presentation;
▪ Provide input to sales for the negotiation process with customer;
▪ Define project goals and provide estimations (financial, scheduling and quality goals) - obtain project budget;
▪ Coordinate cost estimations from project team and gets management approval for project budget and start;
▪ Establish adequate project organization within team and with customer (meeting structure, information/knowledge exchange, documentation, archiving);
▪ Be responsible for the setup of initial project plan and schedule in accordance with the BU's valid processes (phases, deliverables, milestones/Q-Gates, etc.);
▪ Track the project progress, define and document corrective measures if deviating from the plan;
▪ Ensure that professional change management is applied in the project in accordance with the valid tool and process set;
▪ Plan the audit preparation activities;
▪ Control, steer and report all financial data (. R&D budget, investment, PCIS - Project Costing Information Sheet), based on released Bill of Material;
▪ Coordinate all financial aspects (., EBIT tracking over project lifetime, handover to production plant, capital request knowledge, influence of Project P&L);
▪ Follows the instructions and requirements of management personnel inside the company;
▪ Respects Internal Regulations and company's procedures.
Qualifications:
▪ University degree (. Computer Science, Mathematics, Electronics, Automatics) or relevant professional experience;
▪ At least 4 years of experience in automotive or engineering field as technical expert, discipline/technical project leader;
▪ Discipline Project Leader or Technical Project Leader of minimum 1 completed class M project;
▪ Experienced in the role of project leadership / line management of a team with the minimum size of 6 employees from different disciplines over a period of minimum 4 years;
▪ Planning, Monitoring and Controlling;
▪ Customer Management and negotiation skills;
▪ Proficiency in English.
What we offer:
Integration program in a professional & dynamic team;
We know that sports and reading books help us in our development, so these are also part of our benefits;
Work with passion and we will reward you accordingly;
…and because money isn't everything, you will find happy and supportive colleagues;
Relocation Package for non-Timisoara residents.