Job details
INACTIVE AD:
The employer is not currently actively recruiting for this position, but you can apply for the ad.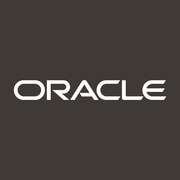 Project Manager – Cloud Renewal Admin Team
Career level
Middle (2-5 years)
Employment type
Full time
OVERVIEW:
Supporting Cloud renewals from an end to end processes perspective and providing effective and efficient support to drive Cloud growth globally.
The role of Project Manager - Cloud Renewal Admin team is to enable the smooth and efficient processing and management of Cloud transactions as they progress through the stages of the end to end sales process. As a result, the velocity of the Cloud business will significantly improve and Sales will be able to focus more of their energy and effort selling Cloud to our customers.
The Cloud Renewal Admin Project Manager will report to the Cloud Renewal Admin Manager and will manage key support projects and initiatives that include but are not limited to:
RESPONSIBILITIES:
Lead/Engage in Global Cloud Renewal projects.
Own the Renewal Lifecycle processes, key business flows and their documentation.
Coordinate the Renewal Admin use case creation and flowchart design.
Be a Knowledge Expert in all Cloud end to end processes and systems.
Develop, manage and maintain project timelines, plans and team tasks, while coordinating the Project Team.
Lead end-to-end project management of all communications, presentations, one-pager exec summaries and other related materials.
Manage project risks, including the development of contingency plans
Monitor project progress and target completion rate
Interact with Stakeholders to ensure smooth handoff of projects upon completion.
Undertake other tasks & projects as required.
REQUIREMENTS:
Minimum of 3 years' experience in planning, organizing, and executing projects of varying complexity and delivering them within specified timeframe (Project Management certifications – PMP, PRINCE2 would be a plus)
Ability to manage multiple parallel engagements and dealing with ambiguity.
Ability to work in a team environment, but also be self-directed, proactive and action-oriented.
Quality and efficiency oriented, even under pressure.
Excellent communication skills, verbal and written.
Proficient in MS PowerPoint and Excel.
C-Level English language skills.