Job details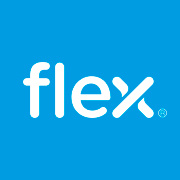 Career level
No experience, Entry (0-2 years), Middle (2-5 years), Senior (5-10 years), Executive (>10 years)
Employment type
Full time
Employment type:Regular
Employment time:Full-time
Percentage of time the position involves travel:0%
Percentage of time the position allows for working off-site:0%
Job category:Management
Job industry:Manufacturing - Other
Description
At Flex, we welcome people of all backgrounds. Our employees thrive here by living our values: we support each other as we strive to find a better way, we move fast with discipline and purpose, and we do the right thing always. Through a respectful, inclusive and collaborative culture, a career at Flex offers the opportunity to make a difference, invest in your career growth and join our purpose -- to make great products that create value and improve people's lives.
Job Summary
Flex Timisoara is hiring a Project Manager!
As a Project Manager you will plan and coordinate people and processes to deliver projects on time, within budget and with the desired outcomes aligned to objectives, according to medical regulatory requirements. Additionally, you will act as a point of liaison between the team members, senior management, and the customer.
Here is a glimpse of what you'll do:
Maintain a permanent communication with the customer to determine the specifications and/or modification of the products architecture, according to the technical support requirements for the team members and you will technically evaluate their activities;
You will be the main customer interface for the products' transfer from one Flex site to another, or products transfer from one supplier / third party partner / customer to Flex;
Coordinate a mixed team for the introduction of new products in the production process from current or new customers, starting with the planning of resources and equipment, qualification of the production line (preparing checking batch pilot), continuing with the early days of mass production to stabilize the product by the end of product life;
Apply corporation procedures regarding the products' transfer under Flex Product Life Cycle procedure, including management verification from "tollgates" FPLC; You will also apply corporation procedures regarding the checklists and the performance criteria defined by the customer, the process capability and registration forms performances (scorecards);
Analyze and communicate financial investments results to management team, proposed for the transfer process and throughout the products lifecycle;
Maintain the architecture of production processes within the time and budget parameters set, with the development engineering team, assessing and improving production methods and control;
Collaborate with Engineering team to estimate production time, resource and cost requirements in order to provide necessary information for management decision making;
Manage complex intercompany activities, in a multicultural environment; Leverage communication with the team members and the customers, ensuring the project is delivered to their satisfaction;
Perform project planning and achieve integrated deliverables according to a common plan.
Here is some of what you'll need:
Bachelor's degree in a technical field;
Experience in project management - medical field;
Good knowledge of regulatory requirements, FDA, validation requirements,;
Good communication, team leadership and coordination skills;
Analytical spirit, ability to combine the technical aspects of costing with their financial implications;
Planning resources skills;
Advanced English language is mandatory;
Advanced computer skills: MS Office.
Here are a few examples of what you'll get for the great work you provide:
Professional and modern work environment;
Access to personal and professional development;
Competitive salary package.
Job CategoryOperations
Flex is an Equal Opportunity Employer and employment selection decisions are based on merit, qualifications, and abilities. We celebrate diversity and do not discriminate based on: age, race, religion, color, sex, national origin, marital status, sexual orientation, gender identity, veteran status, disability, pregnancy status, or any other status protected by law. We're happy to provide reasonable accommodations to those with a disability for assistance in the recruitment process. Please advise us of any accommodations you may need by e-mailing: .