Job details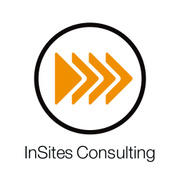 Career level
Middle (2-5 years), Senior (5-10 years)
Employment type
Full time
Spoken languages
English
- Medium
, Romanian
- Medium
At InSites Consulting we strongly believe in project excellence as an important driver for both client and colleague happiness and profitability. Making sure market research projects are conducted in an efficient & smooth way is thus high on our agenda. We always strive to optimize our internal processes and revolutionize operational excellence.
You are a member of Project Services, catering for the set-up and execution of research and activation projects. You are a member of amultidisciplinaryteam that it's able to manage projects from A to Z, from initial set-up document to preparing client-ready deliverables.
Within your team you are responsible for coordinating the execution of all research and activation projects. You are involved in all steps of the process, from briefing the implementation team to following-up on final deliverables. As a project manager you are the key contact person for all parties involved. You work in close collaboration with both the sales and implementation team, and you follow-up with external partners (. field work partner, moderators, etc.). Through communication you ensure a smooth project execution, resulting in the highest quality in the most efficient and effective way.
YOUR RESPONSIBILITIES
This role involves daily project management and close follow-up of all project implementation tasks:
You are accountable and responsible for the timely implementation of research and activation projects and you are the first person in line to answer questions and follow-up requests from people involved in the project execution (internal project service team, external moderators & freelancers, etc.).
You are responsible for briefing the project service team and lead the project from start till finish (set-up, implementation, data collection and analyses / reporting).
You think along with the consultant team and give advice on how to improve the research experience of consumers
You have a good understanding of different research and activation methodologies and you are able to give advice to consultant teams.
You guide team members in executing quality checks and act as a knowledgeable sparring partner.
You are able to draw conclusions based on field progress reports (both of ad hoc and structural projects) and understand whether the strategy is successful or not
Micro-planning of project implementation, taking into account the internal capacity, the skills of the project services team and the client's expectations
Act as a gatekeeper when moving each project throughout the project implementation phase
Follow-up on status reports & quality reports, define appropriate actions and check execution of those actions
Coordinate and prioritize tasks within the project services team, based on your knowledge of the importance and urgency of each project
YOUR PROFILE
General requirements & interests
Bachelor or master's degree in one of the following domains: Marketing, Economics and Business Administration, Mathematics, Logistics, or other relevant fields
3+ years of experience in a similar role (project management)
Proficient in English
Excellent PC skills
Strong interest in market research, experience is a plus
Competency profile
Excellent project management skills
Able to work in a structured and independent way
Ability to multi-task & flexible towards changes in day to day planning
Team player with a positive can-do attitude
Solution oriented, assertive in a constructive manner, confident
High level of pro-activity, initiative, energy, enthusiasm and professionalism
Committed to quality, as well as an ability to detect improvement areas and act upon these
WHAT'S IN IT FOR YOU?
At InSites Consulting, we care about people and offer many opportunities to learn and grow. Join our young & diverse team of amazing people and make your career POP!
BENEFITS
Highly competitive compensation package
Flexible working hours, fit to your schedule
Occasional remote working possible, thanks to our adapted technologies
All-in health plan
Easy access to sports, facilitated and co-paid by the company
Elaborate induction training & regular online training tracks
Modern IT & workspace equipment
A senior coach helps you grow within the company
Extra vacation days
Extra free days for special events
Holiday & gift vouchers
Access to Bookster - the biggest online library in Romania
OTHER PERKS
Very cool modern office space
Central location, close to the university
Unlimited (very good!) coffee, tea, soda and sparkling water
Fresh fruit on Mondays, fresh soup on Wednesdays
Massage chair to relax your muscles
Relaxing area with Xbox, ping pong table and foosball table
Regular themed parties & team building activities
Happy moments celebrated
International team building every 1,5 years
Sharpen your English skills thanks to the international team
Company closing between Christmas and New Year