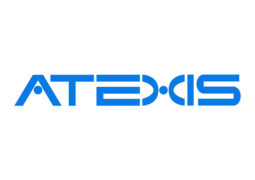 Project Manager
Career level
Middle (2-5 years)
We are looking for a Project Manager to be able to coordinate one of our departments.
Required Skills:
Minimum 2 years experience in a similar position
Bachelor's or master's degree in engineering or equivalen
Fluency in English
Exceptional communication skills including coordination skills, good personal presentation, oral and written communication skills, commitment, drive for results
Knowledge in Visual Management could be a plus
Excellent active listening skills and the ability to influence others and move toward a common vision or goal
Skills and leadership competencies for people relations, negotiation, decision making, and problem solving including conflict management
Forecasting capacity and potential needs anticipation
Results oriented, decision making skills with the ability to balance conflicting needs.


Descrierea jobului:
The new Project Manager will be covering the following activities:
Coordinating the recruitment activities within the department. Candidates technical skills assessment
Managing the technical teams
Monitoring the department's charging schedule (holiday leave, training, etc ...)
In charge of organizing and conducting technical meetings
Support in identifying and prioritizing the training needs
Operational technical assistance – in order to grow the teams' competences
Deliverables follow-up
Supervise and coordinate the operational activities
Responsible for monitoring, managing the activities within the department, drafting and deliver specific reports.
Different work force management activities (workload, training planning etc.)
Organize and conduct meetings whenever necessary within his department.



Descrierea companiei

ALTEN, the European leader in engineering and technology consulting, provides support for its clients' development strategies in the fields of innovation, R&D and it systems.

It stop engineers carry out studies and conception projects for the technical and information systems divisions of large corporate clients in the industrial, telecommunications and services sectors.