Job details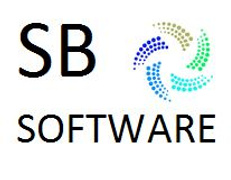 Career level
Entry (0-2 years), Middle (2-5 years)
Employment type
Full time
Spoken languages
English
- Medium
, Italian
- Medium
SB Software is an international software developer committed to providing a highly professional complete suite of integrated retail management system for Lifestyle Retail with planning, goods allocation and reporting features, to ensure a continuous flow of data from the point of sale, via the branch, to the head office. Our suite of products is currently used internationally by customers with more than 700 installations in companies engaged in various lines of businesses and with various organizational structures (chain of branches, department stores, and franchise and concession concepts).
SB Software is looking for a wide range of entry-level and experienced professionals with strong informatics / technical skills and a dedication to excellence, able to work full-time in a challenging multicultural environment.
The activity will take place at the company's headquarters in Timisoara, in the central area.

Descrierea postului:
SB Software is looking for a full-time C#.net developer able to work in a team environment and alone to develop application for retail field.
The job responsibilities are:
• Analyze clients requests about software needs
• Design and develop program interfaces
• Write detailed technical specifications for applications
• Software development
• Software testing and maintenance

Cerinte:
The ideal candidate MUST have:

• Computer science (or equivalent) degree
• Strong knowledge of C#, Windows Forms , ASP.NET, MS SQL Server; knowledge of object oriented programming
• Ability and willingness to learn new technology quickly
• Ability to work in a team; communication skills
• Client oriented attitude
• Analytical skills
• Attention to details
• Initiative
• Strong problem-solving skills
• English - advanced level
• Italian - would be a plus


Send your CV :