Job details
INACTIVE AD:
The employer is not currently actively recruiting for this position, but you can apply for the ad.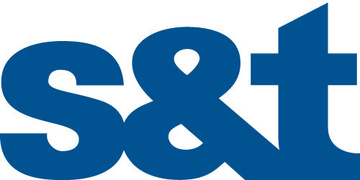 Career level
Middle (2-5 years)
Employment type
Full time
This job can be done remotely
We are looking for motivated and bright individuals that strive in a dynamic environment and are eager to contribute fresh ideas, learn new skills and meet challenges with enthusiasm. You will be required to create innovative solutions that span a multitude of technologies.
Responsibilities:
Will be part of a team involved in the development and maintenance of software solutions promoted by the company;
Develops software in C, C ++, including embedded devices, using QT framework;
Develops API and UI in C ++;
Prepares documents for acceptance (architecture and design);
Designs and implements programs for embedded devices and PC;
Creates and offers maintenance of documentation for programs;
Software upgrading (bug fixes, new versions, etc.)
Requirements:
Graduate of higher studies, preferably Electronics profile, Informatics, or related - completed or being finalized;
Experience - minimum 3 years;
Advanced C / C ++ development knowledge in Linux environment;
Strong knowledge of using the QT framework;
SQL knowledge and database structures;
Strong knowledge regarding the telecommunications industry;
Teamwork spirit;
Communication skills;
Application:
If you know somebody suitable for this position or if you want to apply, please send a detailed CV by e-mail: .