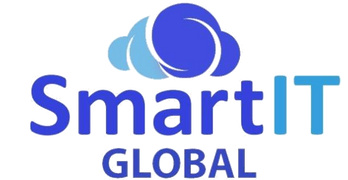 PHP Developer Mid/Senior – Laravel
Career level
Middle (2-5 years), Senior (5-10 years)
Gross salary / month
1500 - 4000 €
Candidatul ideal:
- Experiență minim 3 ani în dezvoltarea aplicațiilor web SaaS
- Înțelegere avansată a programării orientată obiect
- Experiență avansată cu PHP, în special Laravel
- Cunoștințe avansate de JQuery, CSS, Bootstrap
- Cunoștințe de bază MySQL, Git
- Educaţie necesară: studii superioare tehnice finalizate cu diplomă de licenţă, specializare în domeniul IT constituie avantaj;
- Cunoştinţe limbi străine: foarte bună cunoaştere a limbii engleze (scris şi vorbit);
- Cunoştinţe IT: Web design şi grafică reprezintă avantaj;
- Altele: capacitate dezvoltată de analiză şi sinteză; capacitate dezvoltată de comunicare; înclinaţie spre identificarea şi rezolvarea problemelor; confortabil cu schimbarea permanentă; loialitate faţă de companie; bune abilităţi de negociere; disponibilitate de adaptare a programului de lucru la cerinţele postului; orientare către lucrul în echipă; abilitatea de a lucra în condiţii de stres.

Nice to have:

- Experiență în lucrul cu platforme eCommerce (OpenCart, PrestaShop, Magento, etc)
- Experiență în lucrul cu RESTful APIs
- Cunoștințe de bază Linux/Unix

Cerințe generale:

- Pasiune pentru construcția de aplicații web complexe
- Proactiv, identifică probleme și propune soluții
- Abilitatea de a-și structura și prezenta în mod clar ideile și propunerile
- Analitic, atent la detalii, ordonat în gândire
Descrierea jobului:
- Responsabil cu dezvoltarea produselor software la standardele de performanţă;
- Asigură suport în livrarea estimărilor şi planificarea activităţilor de dezvoltare;
- Este responsabil cu documentarea codului sursă;
- Este responsabil cu realizarea documentaţiei tehnice detaliate;
- Este responsabil cu testarea tehnică a modulelor dezvoltate;
- Colaborează cu dezvoltatorii externi şi se asigură că sunt respectate standardele de dezvoltare pentru toate produsele;
- Eficienta, atentie la detalii, creativitate, initiativa si capacitate decizionala!
Descrierea companiei:
We are building a team of professionals specialized in solutions design which add value to customer organizations.
At SmartIT Global, we know that with the right people on board, anything is possible. The quality, integrity, and commitment of our employees are key factors in our company's growth and market presence. By hiring the best people and helping them grow both professionally and personally, we ensure a bright future for SmartIT Global and for the people who work here.