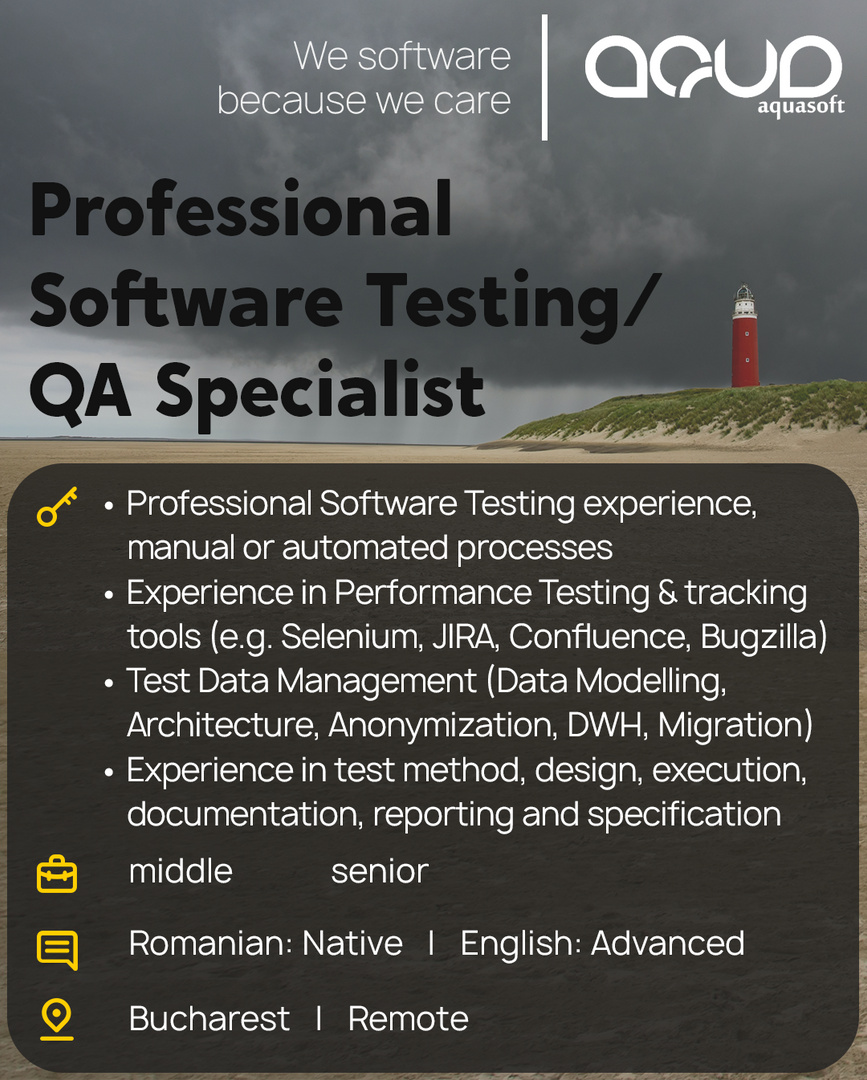 As we enlarge our professional testing specialists teams we are looking forward to e-meet testing professionals who can understands the business requirements, designs and executes test cases. Both on manual, as well as on the automated side of the matter.
We design, develop and document both functional and non-functional test cases according to the testing management plan, execute manual and/or automated test cases, report, track and retest defects, understand the test strategy and ensure that every task is fulfilled according to it. We also deliver on-the-job training and assist more junior members.
1. Professional Software Testing experience, manual or automated processes
2. Experience in tracking tools like (or similar to): Selenium, JIRA, Confluence, Bugzilla, Performance Testing Tools
3. Test Data Management: Data Modelling, Test Data Architecture, Data Anonymization, DWH Test, Data Migration Test
4. Experience in test method, test design, test execution, test documentation, reporting and specification
5. General knowledge about any of the mainstream development technologies
6. English language
AQUASoft is an equal opportunity employer. We invest in our people and we make hiring decisions based solely on qualifications, merit, and business needs. We software because we care, since 2002!