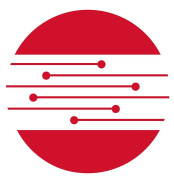 Production Team Leader
Career level
Middle (2-5 years), Entry (0-2 years)
Kimball Electronics Romania had the start-up in, as a greenfield investment being owner of its new facility building and new equipment! We proudly say that we are a + 300 colleagues team and in 2 years we managed significant certification of Romania site, customer and certification authorities as well.
As distinctive trait of the company's employees, in the first years we are looking for colleagues ready to get out of regular jobs and rather create their own: we are looking for colleagues that are willing to contribute and get involve, are ready to easily slide from one area to another, interested in creating procedural frame and, as a general approach, are not afraid to fail, but either to succeed!

We invite you to go through the role description below and see if it matches your interests.
KERO team
Main areas of responsibility
Responsible for the coordination of resources in executing the production operation according to work instructions, production planning and customer specification
Responsible for the Quality of the products/ shift allocated
Responsible for improving and optimizing the production process
Responsible for team coordination, technical and administrative:

Ensures through the resources available that all the production volumes are made as planned in order to respect the on time delivery to the client
Ensures that all the team is compliant with the work instructions, when operating the production equipment, the raw material, etc.

Assure basic training for the Production Operators in own area
Represent Production area in customer visits, certification audits, etc.
Actively participates to problem solving with peers from other support areas (. Quality, Engineering, etc.) in finding the best solution for the company.
Ideal candidate
Technical Skills
Excellent knowledge of EMS Production Area and overall Production business model
Correct understanding of cost management and action plans to control those
+ 3 years supervisory/ coordination experience
+ 2 years EMS experience
Very good problem solving skills in a technical environment
Leadership and communication Skills
Excellent skills in people coordination: fair, honest and disciplined leadership
Assertive while enlisting cooperation
High abilities to organize and prioritize
Initiative and ownership of Production area allocated
Capable of making sound decisions
Able to facilitate business processes
Strong communication abilities: verbal, written and diplomatic
Ability to communicate with all departments with scope of achieving customer requirements
Ability to transmit work decisions and organizations aspects to people in coordination, in order to understand clear business objectives and the way to achieve those
English language is a must for advanced level
Note
In this recruitment process, only suitable candidates will be interviewed.
Applications not selected will remain the corporate focus for other roles in which we believe they could practice successfully.
We would like to thank you in advance for understanding this matter!