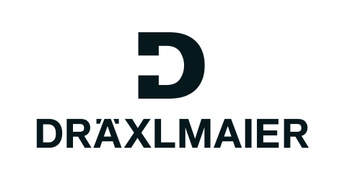 Production Concept/ Time Management Engineer
Career level
Middle (2-5 years)
Employment type
Full time
Spoken languages
German, English
DRÄXLMAIER Group is a globally operating family-owned company, with its headquarters in Vilsbiburg, Germany. Since it was founded in, the company has developed and manufactured modern wiring harness systems, exclusive interiors and central electrical and electronic components, with a clear focus on the premium automotive segment. Numbering about 70 thousand employees, DRÄXLMAIER Group is one of the top 100 automotive suppliers in the world. With our automotive expertise, we contribute toward making cars safer, more comfortable and more energy-efficient in the future.
We are looking for a Production Concept/ Time Management Engineer, for our plant in Timisoara.
Responsibilities:
Conduct and evaluate process data determinations to evaluate processes and to form and calculate
timings for production routings and standard time catalog;
Conduct and evaluate process data determination /time studies based on defined planning principles, in
coordination with the plants, internal requestors and departments;
Provide support in setting up production plans;
Set up standard times and input into standard time catalog as required;
Create the work instructions;
Creating the updating the bill of material.
Requirements:
University Degree in a technical discipline;
MS-Office;
Knowledge of English;
Knowledge of analyze methods, techniques and processes;
Communication and teamwork skills;
Process oriented thinking.
Benefits:
Initial training;
Career advancement opportunities;
International work environment.
If you are interested to learn, if you are a trustful and responsible person, if you want to be part of a dynamic team in a multinational environment, please send your CV through our website.
All candidates that fit the profile will be contacted in maximum 3 weeks.
By sending your personal data through electronic mail to any e-mail address of the DRÄXLMAIER Group, through social media platforms (Facebook, LinkedIn etc.) or by applying through an on-line job platform, you agree expressly and unequivocally that such data to be processed by Draexlmaier Group companies.