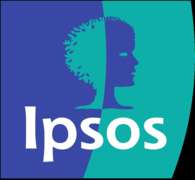 Platforms Product Specialist
Career level
Entry (0-2 years), Middle (2-5 years)
Responsibilities:
Overview of the position
The scope of the Product Specialist from Product Operations - Sampling Platforms team is to improve the user experience with platforms such as: Sample One, Pre/Post, Cortex, IPS-M3, Feasibility, Audience Designer. The Product Specialists collaborate closely on newly released product and features, helping on the key aspects of the launch (milestones, testing, dashboards). The specialists are also responsible for understanding the user experience and bringing an operational mindset to product development.
Development phase
Work with Product Managers, Product Designers and Engineering teams to translate business requirements into detailed function specifications
Organize manual testing of new products and features including User Acceptance Testing (UAT) and piloting sessions if required
Work with QA Automation Engineers to write scenarios and validate results for the end2end automated testing of new product increments, integrated with the core components delivered
Deployment activities according to the release planning
Usage phase
Support the correct usage of sampling product
Make product configurations with set-up, templates and mapping tables (new countries, variables, quotas, research types etc.)
Track core business metrics related to the product
Provide support and troubleshooting to internal and external users:


Provide level 2 support for users working in Production department (field coordinators, project managers, scriptwriters)
Provide level 1 support for all the other users (external suppliers, feasibility team members, researchers working on EDM1)
Escalate the difficult problems to Product Managers and Engineering teams, if needed

Control and manage product bugs and issues:


Identify, research, analyze, and monitor the product bugs
Offer workarounds solutions to users
Define the repro-steps of the bugs via TFS
Work with product owners to prioritize the bugs in the backlog

Records and documents product major problems (incident report) to prevent reoccurrence
Maintain regular communication with key stakeholders
Develop and maintain training materials, products manuals, release notes required by users to adopt faster the new features/products, according to the release planning
Provide specialized training to users on the optimal use of software



Requirements:
Minimum 1 year in IIS
Nice to have technical background
Interested in technology
Knowledge of respondent experience from platforms perspective is a plus (Dimensions, Website, eSender, Landing Page etc.)
Analytical thinking and planning skills
Problem solving, attention to details
Desire to work in an active team where users' needs are continuously analyzed to give the most value to the business
Pro-activity in analyzing and investigating situations while working with business and development team
Result and client orientation.