Job details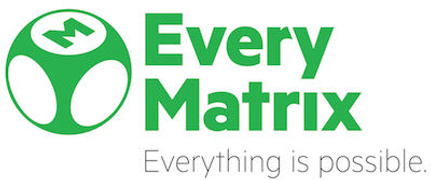 Product Owner (Front End)
Career level
Middle (2-5 years), Senior (5-10 years)
Employment type
Full time
Got a head full of ideas?
Good.
We are looking to add a Product Owner, with a real passion for technology, to our growing Front-End Team, in Bucharest!
As a team, the Front-End develops a wide range of products from bespoke applications to templates, widgets, APIs, AQA and a fully customizable CMS based on WordPress. In terms of tech we use ReactJS, NodeJS, PHP, WebDriverIO, Svelte and Kubernetes.
This role is mainly focused on the Widgets Project. This product will be delivered to all available EveryMatrix clients (and more) that wish to use one of EveryMatrix's features but do not have the necessary manpower to build their FE. It is supposed to be used as a plug-n-play code snippet and with minimal customization will offer the end-user and enriched experience.
This role will be part of the PM Team where all the business magic happens, meaning that there a lot of projects to be handled and a lot of challenges to be tackled each day. With this being said, we are also looking in refining all of our internal procedures, so just keep an open mind as all suggestions are welcomed and considered.
Responsibilities:
Work with project stakeholders to define project scope, goals, deliverables, resources and timing;
Work with the technical team to understand challenges, plan and deliver features and balance technical debt resolution with business directives;
Break down business requirements to a manageable level and translate them into a form that is workable by the development team;
Ensure project documentation is done, complete and easily available;
Effectively manage the project scope by ensuring any changes to scope are documented and approved;
Provide a project schedule to identify when each task will be performed; work with Jira and Confluence to control and guide the agile delivery process;
Ensure team members are not blocked by anything, ensure high productivity, push for task completion, identify and remove blockers;
Ensure high work quality and professionalism, ensure all team members fulfill their assigned responsibilities;
Track and report on project milestones and provide status reports; be accountable for project results;
Clearly communicate expectations to team members and stakeholders; facilitate communication, be transparent;
Keep up to date with all technical developments and enhancements across all products;
Come up with ideas to improve and perfect the product to – first and foremost – fulfill the needs of EveryMatrix clients.
Requirements:
At least 3 years of experience in any of the following: technical team leadership, product management/ ownership or business analysis;
Communication and negotiation skills; presentation skills with a business analysis/ SWOT focus; ability to reason with stakeholders and prove that a certain approach benefits the product;
Ability to prioritize tasks/ objectives with strong organizational, administrative and analytical skills;
Experience in identifying industry leaders, compiling feature comparisons with positive differentiators and creating specifications that achieve the same or better results.
Nice to have:
Technical University or University of Economics/ Business; relevant non-university certifications are optional but welcome (SCRUM, PMP, BA, PO);
Qualification in project/ product management or equivalent;
Critical thinking and problem-solving skills;
Experience in Team Leadership; motivational skills are always nice to have;
Planning and organizing, decision-making;
Good conflict management skills;
Experience working in a fast-paced project environment and adaptability.
Perks and Benefits:
Headquarters in the heart of the city, at Unirii Square
Flexible schedule
Private Medical Subscription
Daily Catered Lunch
Our own in-house gym, health & well-being programs
Bookster subscription & Books corner (online and offline)
Fun corner: pool, ping pong table, PS4, lots of board games
Internal & external training
Team Activities, Friday Bars, Summer Party & Christmas Party (we like to 'Work hard, party harder')
Extra vacation days with every year inside the company
Anniversary Gifts
Fruits Tuesday