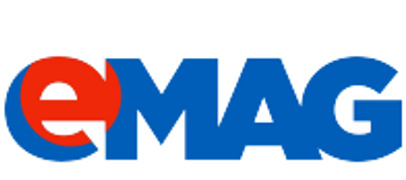 Product Manager (Mobile Accessories)
Career level
Middle (2-5 years), Senior (5-10 years)
Responsibilities:
Buying responsibility for Mobile Accessories category in Commercial division.
Negotiate the purchase of merchandise required by the company, ensuring that these meet specifications and can be delivered at the appropriate time at the most favorable prices;
Negotiate and manage support from suppliers including evidence, invoicing and cash-in;
Select and develop profitable new range;
Monitor purchase orders to ensure that these are modified to meet changes in requirements;
Maintain up-to-date lists of suppliers and pricing arrangements to ensure that the company achieves the most favorable commercial terms;
Monitor the performance of suppliers and products to ensure that they meet the required standards;
Working closely with the stock team to ensure all promotions and new lines are delivered on time;
Maintain an awareness of quantities of stocks of merchandise to ensure that shortages are avoided;
Able to deliver meaningful reports and cut through the information / detail in order to get to the real issue;
Keeping abreast of market trends and competitor activity in a fast paced environment, to help identify new opportunities as well as changes to our existing offering;
Monitor the purchasing arrangements to ensure that they are taking advantage of the most favorable terms;
Develop the merchandise acquisition plan based on the sales forecast;
Set up and execute automated replenishment.
Job Requirements:
Good depth of experience within a retail buying role, with experience in Electro – IT field or a related product category;
Confident and approachable;
Enthusiastic and excited about the product;
Able to work across teams;
Net understanding of business (. buying and stock);
Strong presentation skills;
Uses creative thought process - on product, promotions, displays, deals etc;
Excellent numerical capability;
Experience of using Microsoft Excel;
Proven track record of delivering strong levels of supplier income;
Educated to degree standard or equivalent.
Benefits
At eMAG, we are constantly moving forward and we love what we do. If you are passionate about your job, whether it's offering consultancy to a customer or writing a code line, and you aim high, then you belong with us, the No. 1 IT company to work for in Romania (according to a Biz Magazine study in 2017).
We provide you with the best development programs to improve both your soft and job specific skills, but it is you who decides what you want to learn and where you want to go. The possibilities are endless.
We know benefits are important, that's why we provide you with a full range of them:
• Medical subscription;
• A monthly budget you can spend on flexible benefits - meal tickets, travel vouchers, trainings for your development;
• Employee discounts;
• Access to the Bookster library;
• Fruits, juice, water and coffee at the office;
• Other discounts (gym, pizza, car wash and others).