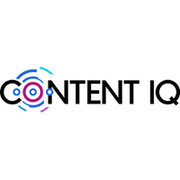 Product Manager, Data (cu Analysis + Data Reports)
Career level
Middle (2-5 years), Senior (5-10 years)
Employment type
Full time
This job can be done remotely
Spoken languages
English - Advanced
Hiring candidates willing to relocate
Yes
Monthly net salary
2000 - 4000 €
General:
Content IQ is a data-driven, fast-growing digital publishing company. We are looking for a proactive and analytical, data-driven Product Manager to join our team based in New York City, and work as a full-time Remote Product Manager. Our company has teams based in New York City, Romania, and Israel. We hope it's you!
In this role and as part of the DATA team, you will work to create and clarify requirements from various stakeholders. You'll detail requirements in collaboration with stakeholders, and add (and prioritize when necessary) to the DATA's team work backlog. You'll be actively working with the development team, clarifying requirements, testing features, and being an active partner in the development process.
You'll be overseeing (conducting when necessary) QA to ensure the developed items satisfy your requirements and function properly in line with our Team and Company's standards and processes.

You will play a key role in ensuring we create quality and innovative solutions in capturing, collecting, analyzing, and acting upon gigabytes of data in real-time aiding the continued growth and success of the company.
Role Description:
This role requires you to be proactive, organized, and be able to communicate. You must be able to understand data-driven processes and results. You must be able to do basic analysis to evaluate deliverables, as well as aid and add ideas to the company. In understanding an idea you may be expected to provide analysis or generate a report on the underlying data (with the aid of analysts as needed) in order to support an underlying proposal.
The candidate we are seeking will thrive in an entrepreneurial, fast paced agile environment where people are collaborative, driven and enthusiastic.
Candidate will:
Create and Clarify Product Requirements from Stakeholders.

Understand overall company goals and overall roadmap and suggest product ideas or features in line with company goals.

Prioritize Created Items on Development Backlog

Work with Developers in understanding requirements as well as ensuring deliverable meets requirements and your quality assurance standards.

Work with development team leads to clarify item scope, estimate effort, and prioritize in line with overall resources and company expectations

Actively gather requirements from other teams of items, systems, or reports that would be beneficial. Be proactive in converting requirements into active projects, systems, or regular reports (in line with reporting processes).

Have an understanding of data, data systems, analysis, and limitations/benefits of reporting and data analysis.

Be/Become familiar with the digital advertising advertising ecosystem – publishers, ad serving platforms, DSPs, ad exchanges, audience measurement, third-party verification and various monetization types such as display, video advertising, native and more.

Be proactive in organizing projects, and features into unified systems to prevent redundancy or underuse.

Be active in adding to the overall documentation of the system, features, and processes. If necessary, you may need to summarize complicated technical features in clear and accessible documentation in our company wiki and documentation systems.

Take initiative to investigate and suggest recommendations.
Desired Skills and Experience:
3+ years of industry experience in analytics, product management, project management and/or related disciplines.

2+ years of experience in product management of a project/product with heavy data components.

Experience and understanding of SQL or related DB technology

Strong quantitative, analytical, and problem solving skills.

Experience and understanding of AGILE methodology and processes.

Strong Ability in Excel, Google Sheets.

Experience using JIRA, Monday or a similar project management tool

Experience with Bitbucket or other Central Source Code repository system

Familiarity with Tableau, Jupyter Notebooks, and Python Data analysis - an advantage

Familiarity with Google Analytics and DFP – an advantage

Strong understanding of the programmatic and advertising space – an advantage

Ability to stay focused, be proactive, and get deliverable produced in line with expectations.

Self-motivated with a strong desire to initiate and drive projects; ability to work independently and within a team.

Strong and effective interpersonal and communication skills; ability to interact professionally with a diverse group of peers.

Highly organized and detail oriented

Ability to manage multiple tasks simultaneously and work under time pressures
Online interview
What makes you interested in this position, and why do you think you would be a good fit?