Job details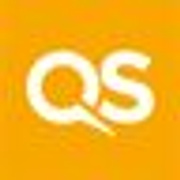 Career level
Middle (2-5 years), Senior (5-10 years)
Employment type
Full time
Partially remote job
(working time will be divided between remote and company's headquarters)
QS is a global leader in higher education services. We are the data analytics, performance insight provider and intelligence partner supporting university excellence across the world. Our student recruitment and enrolment solutions enable universities and business schools to connect with talented individuals that are seeking to further their academic progress and career development. Our portfolio of professional services includes consultancy, student mobility and academic partnerships management, and branding solutions.
The Role
We're looking for a Product Manager to help us scale our student recruitment offering, building the one-stop-shop for international students to make all of their decisions through our decision platform.
Every year, we help tens of millions of prospective students and working professionals make the right educational choices and develop the skills to succeed in their career and life, through content, insights, rankings and events. We are now embarking on a journey of disruption. Our teams are working on bringing innovative and insightful products to market, utilising our data to enhance and improve students' decisions.
As a Product Manager, you'll be working across the full product lifecycle, focusing on defining, analysing, iterating, positioning, packaging and tailoring solutions to our users. Your day-to-day will involve:
Shipping quality features, at speed
You'll be responsible for owning part of and delivering against our product roadmap, with a relentless focus on delivering the best outcomes for students and universities. You'll be responsible for:
Running workshops with stakeholders to agree on the focus user needs or pain-points
Collaborating with the wider product organisation to align roadmaps/plans, unblock development, and communicate changes
Delivering against the roadmap through an agile, collaborative approach with your technology partners
Taking a significant user need, or pain-point and figuring out what the solution might be
Coordinating across multiple organisational dependencies to deliver successful implementation
Working autonomously through the backlog while making sure that features get delivered quickly and efficiently
Utilising our research capabilities to test and learn, iterating on our product through user feedback and insights; putting data at the heart of our decisions
Creating market leading value propositions
We believe in empowering our Product Managers to own their product across the full lifecycle. This includes the way we position and package the product in the market. In short, you'll be:
Collaborating with Marketing to develop a compelling story for our product innovations and improvements
Designing the right packages and product development plans to ensure our products can thrive commercially within the market and deliver on their commercial targets
Running sessions with Sales to ensure we're communicating the right story to the market
Bring collaboration to a multi-disciplinary team
Our people are at the heart of our 30 years of success. Our values focus on being helpful and authentic, providing knowledge and support to those around you. This means you'll be:
Building a strong culture of learning within your team, providing feedback to continuously improve the way you work together
Working closely with the other functions of the business to share knowledge, learnings and insights
Partnering with the wider product organisation to create an agile, but focused strategic direction
You should apply if:
You're comfortable in complex situations, working with ambiguity and solving difficult problems
You thrive on working with the big picture, as well as the day-to-day delivery
You're someone who loves putting users at the heart of what they do and making data-driven decisions
You are familiar with working in outcome driven environments and working with business teams to develop shared OKRs.
Most of all you'll be a team player who brings others on the journey.
This role would offer an excellent level of challenge to a product manager looking to apply their skills in an international environment.
QS Quacquarelli Symonds is proud to be a fair and equal organization where everyone has the same opportunity to achieve their full potential, irrespective of their background or personal attributes. We celebrate our diversity and believe through sharing our experiences we can learn from one another, be stronger together, and enable our business to thrive.