Job details
INACTIVE AD:
The employer is not currently actively recruiting for this position, but you can apply for the ad.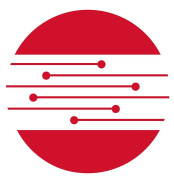 Career level
Middle (2-5 years), Senior (5-10 years)
Employment type
Full time
Spoken languages
English
- Advanced
* all languages are compulsory
Kimball Electronics Group

Kimball Electronics is a global contract electronic manufacturing services (EMS) company that specializes in durable electronics for the medical, automotive, industrial and public safety markets. Kimball Electronics is well recognized by customers and industry trade publications for its excellent quality, reliability and innovative service. From its manufacturing operations in Mexico, Thailand, Poland, Romania and China, Kimball Electronics provides engineering, manufacturing, and supply chain services which utilize common production and support capabilities to a variety of industries globally. Kimball Electronics is headquartered in Jasper, Indiana.

Kimball Electronics Romania

With the start year in, Kimball Electronics Romania is now a running functional business in Timisoara and is a promising competitor in the EMS industry: the greenfield investment is finalized, the core team is onboard and active, and the new equipment purchased is now part of a full and functional production line that is fulfilling confirmed volumes to our customers. KERO celebrated +400 employees and we think that Kimball Electronics, due to a global work culture that thrives off the philosophies that make up our Guiding Principles,isa very attractive employer.

We invite you to go through the role description below and see if it matches your interests.
KERO team
Main reponsibilities
A. Assures projects, transfer plan and actions
- Ensure that all project inputs /requirements are clearly defined and understood by each party involved in the project (KERO, customer, suppliers, etc)
- Asses the feasibility of the proposed design, performance requirements and manufacturing process
- Actively involvement into project transfer and implementation (product area, with specific tasks)
- Identify cost, timing and constraints that must be considered
- Determine assistance required from the customer
- Propose and get approvals for the first release of the Process Flow
- Coordinate all the engineering activities in order to ensure in time line release for production

B. Product engineer owner, full responsibilities
- Set-up role in relationship with other roles in own and other departments (. Operations)
- Initiate theECO/ECR meeting. Follow-up on ECO/ECR closure
- Coordinate all the activities in the line in order to ensure proper approval and implementation of the ECR or ECO
- Manages customer documentation
- Manage the process flow, initiate, define /manage updates
- Provide inputs to the PFMEA and Control Plan

C. Maintain production processes to the world-class and high quality level of performance
- Product making process and conformity
- Product changes
- Customer contact


Candidate profile
- + 3 years experience as Product engineer
- + 2 years experience in Automotive industry
- + 2 years of experience in electronics manufacturing
- Technical studies (Faculty is minimum) and relevant trainings
- Logical and full cycle thinking
- Analytical and synthesis abilities
- Excellent communication skills: technical flow, communication with various roles
- Excellent ability to transpose thinking into actions
- English: advanced level
- PC literate
Note
Kimball Electronics is an equal opportunity employer and gives fair chances to all candidates to the role of interest. Under no circumstances, Kimball Electronics will permit any act of discrimination and lack of dignity in relationship with candidates. Kimball Electronics will assure a proper recruitment process based on professional competencies and roles and responsibilities of the open job.
Please take kindly notice that only selected candidates will be contacted for further selection stages in any recruitment process. We would like to thank you in advance for understanding this matter!