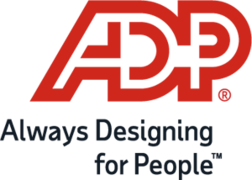 System Support Specialist with ITALIAN
Career level
Middle (2-5 years)
Spoken languages
English, Italian
Job Summary:
The Procurement Systems Administrator ensures that all questions, queries and problems raised by Users of Procurement Systems are responded to and resolved in an accurate and timely manner.
Working under the direct supervision of the Global Procurement Manager or Director and the Senior Procurement Support Specialist, the Procurement Systems Support Specialist provides level one functional support for multiple procurement systems to ADP associates
Responsibilities:
Provides level one functional support for multiple procurement systems to ADP Associates, including but not limited to: Ariba P2P, Ariba Sourcing, Concur Travel & Expense, PeopleFluent, Tririga, Archer, Tangoe and UPS CampusShip
Provides support to internal business associates using ADP's Travel Systems (Amex and Concur) in English & Italian. Respond to telephone calls and e-mailed inquiries for support.
Triage all support cases submitted through the case management system and research, resolve or escalate cases as appropriate
Facilitate supplier information updates with Accounts Payable.
Track progress of problem resolution, and where applicable, follow up with the US Procurement Systems team and provide updates to the User(s)
Provide periodic, instructor-led, web-based training to Associates for Ariba, and manage the training calendar.
Research failed orders and disseminate to Procurement staff for vendor distribution
Create and run recurring and ad-hoc reports in Procurement Systems on usage, and also on ADP spend with vendors
Create and maintain all support, business process, supplier and catalog documentation across all systems.
Escalate concerns or difficulties to the US Procurement Systems team on a timely basis
Participate in the testing of system functionality as needed
Provide the necessary support via telephone, internal communicator, email and Sales Force
Document, track, and report on support cases to ensure timely resolutions.
Knowledge and Skill Requirements:
1 to 3 years of computing help desk and/or procurement experience is preferred.
1 to 3 years of customer service experience is required
On Line Purchasing Systems/Tools exposure is preferred.
Experience with other supporting system users
Microsoft Office skills essential, advanced level in Excel and Word preferred
Upper intermediate level of English mandatory
Other European language intermediate level (written and oral)
Soft Skills:
Excellent communication skills, both verbal and written
Problem solving
Well organized, showing a 'can do' attitude
Able to identify areas to improve the users' experience
Flexibility and organizational commitment
Working globally with people in different countries
Must be willing to work extended . hours shift to have partial overlap with US team/management