Job details
INACTIVE AD:
The employer is not currently actively recruiting for this position, but you can apply for the ad.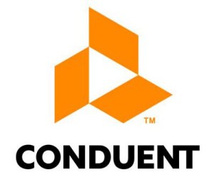 Career level
Entry (0-2 years), Middle (2-5 years)
Employment type
Full time
This job can be done remotely
Company description:
Conduent is the world's largest provider of diversified business process services with leading capabilities in transaction processing, automation, analytics and constituent experience. We work with both government and commercial customers in assisting them to deliver quality services to the people they serve.
We manage interactions with patients and the insured for a significant portion of the . healthcare industry. We are the customer interface for large segments of the technology industry and the operational and processing partner of choice for public transportation systems around the world.
Whether it's digital payments, claims processing, benefit administration, automated tolling, customer care or distributed learning – Conduent manages and modernizes these interactions to create value for both our clients and their constituents.
Learn more at .
The following represents an overview of the roles and responsibilities within the Global Strategic Sourcing and Procurement (GSP) organization. GSP uses professional purchasing skills and concepts to perform work on purchasing assignments that are somewhat varied in nature, requiring the analysis and review of multiple purchasing options. Incumbent has authority to make purchases within a moderate and pre-approved dollar limit. This position exercises judgment within defined purchasing limits and practices to determine most effective methodology to acquire common goods and services.

Main responsibilities:
Responsible for purchasing activities to support business driven projects in IT (hardware, software, telecom, and services) and Non-IT (Facilities, Professional Services, Transport, Travel) on daily basis.
Will have frequent interaction with team members and business units in the execution of standard procurement processes that will help them achieve significant value in the form of improved pricing, quality, delivery, supplier performance and other aspects of total cost.
Will be responsible for the sourcing, negotiation, supplier management, and order/contract management, transaction processing that make up the IT & Non-IT category specifically for internal company needs.
Manage request queues for priority assignments and monitoring status.
Determines if appropriate approvals, funding, and documentation are in place.
Insures preferred suppliers are used wherever possible.
Solicits bids and analyzes quotes from appropriate suppliers.
Spot buy price improvements with approval of appropriate Supplier Manager.
Gatekeepers for special Procurement directives to insure execution of proper GSP policies.
Insures appropriate and quality Purchase Orders (POs) are sent to the correct Supplier Managers for approval.
Monitors the approval of POs for timeliness.
Assists in studies of market trends, interviews, and recommendations of suppliers.
Assists in development of new supply sources when suppliers are inadequate to meet the required needs.
Resolves issues with suppliers involving the tracking of delivery, ETA's, quality, and invoicing.
Provide international Procurement activity, which includes sourcing in-country and obtaining assistance and leverage of Conduent's International Trade Compliance Office.
Guidance of the Capex approval process for those customers without an APM.
Qualifications and Requirements:
Education: Bachelor's degree
Experience: 3 years in Procurement or Finance/Accounting
Proficient in English
Any other European language would be a plus
Team player who can also work independently
Broad‐based sourcing and procurement experience
Sense of urgency
Must have analytical skills necessary to evaluate the quality and cost effectiveness of purchasing options.
Must be able to communicate effectively in writing and verbally.
Must be skilled and possess full knowledge of the Procurement tools (Ariba and JDE).
Knowledge in the use of financial systems (such as CapCon, AP Workflow, etc.)
Proficient in the use of computer applications such as Microsoft Word, and Excel.
Knowledge of Procurement reporting capabilities to assist in creation of key reports showing status and requisition timelines.
Assists Supplier Managers in the analysis of historical and cyclical spend patterns
Collaboratively establish customized procedures to ensure compliance with best practices, pricing, and corporate standards
Assists in providing detailed pricing proposals for large scale technology refresh activities or bulk purchasing on behalf of clients
Coordinates with procurement subject matter experts regarding commodity specific purchases (. Facility buildout, Security Services, Transport & Travel services etc.)