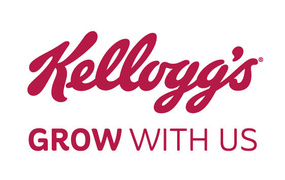 Procure to Pay Associate, Scanning, Administration
At Kellogg's we have a vision of enriching and delighting the world through foods and brands that matter; with the purpose of nourishing families so that they can flourish and thrive.
Our Vision and Purpose are at the heart of everything we do. Simple yet powerful, they define why we're here and where we're going - made possible by the extraordinary talent of everyone who works here. People like you. Our heritage, through the inspiration of . Kellogg, continues to drive our company and keeps us committed to creating a stronger future every day, by putting people first in everything we do.
Operating in more than 180 countries, across 6 continents, with dedication and passion from each and every one of ouremployees, we are extremely proud of our ever growing portfolio of over 1,600 food products, which include iconic brands such as Pringles, Frosties, Special K and Corn Flakes.
Our company is a place where innovation lives on, where we never stop learning and where we're excited about tomorrow. It is this belief that brings us together and sets us apart.
Now we are creating exciting opportunities in Bucharest with the opening of a new Service Centre at Floreasca Business Centre (adjacent to Aurel Vlaicu Metro). The Service Centre will house our European Finance team to support our entire European business across more than 20 countries.
Grow with US within our Procure to Pay team who manage and carry out the entire Procure to Pay process for Europe. Working within our team, as Procure to Pay (PTP) Associate, you will be responsible for performing a diverse set of work activities included in the end-to-end PTP process for the Kellogg organization.

WHAT WILL I BE DOING?

As Procure to Pay Associate (PTP), you will be part of our success by:

Deliver consistent and reliable performance on the scanning fulfillment of all invoices and other payables-related documentation
Partners with internal business and vendors to resolve foreign language queries and issues driving the timely payment of vendor and expense transactions
Create a seamless and satisfying internal and external customer experience for all interactions with the Kellogg Center PTP team


WHAT DO I NEED TO DEMONSTRATE?

At Kellogg's, we emphasise on recruiting the best people to help grow our business and build on our success. To be considered for this position, you must be able to demonstrate the following:
Required:

University Degree or equivalent in finance or a related field
Language Skills:
Fluent in English
At least one second languages (depends on assignment to specific market(s): Dutch, Spanish, Italian, Polish, French or German)
Computer skills Microsoft Office
Strong communication skills
Ability to work in a multi-task, team environment
customer service focus
High attention to detail
problem-solving skills

Preferred:
- Experience with SAP ERP system
- Solid time management skills
- Experience working for a multinational organization and working with colleagues internationally
- Processed and Packaged foods industry experience

WHAT ELSE DO I NEED TO KNOW?
By being mindful and committed to . Kellogg's ideals, we uphold our founder's dedication to people and their well-being. We promote an environment where we can push beyond boundaries and across borders to create foods and brands that help to fuel the best in everyone everywhere.
As our company continues to grow, our people grow with it. Through our values-based culture, we create a stronger future every day — enriching communities and nurturing careers by putting people first in everything we do.
Kellogg's is a GR-R-REAT place to work and here are some of the reasons why:

Competitive Salary
Annual Bonus Scheme
Medical Plan
23 days Annual Holiday
Training Opportunities
Global Career Opportunities
Recognition Programme
Flexible Working Arrangements
Lunch Vouchers
Energising Social Events

Recruitment Process:
Once we have received your application, one of our Kellogg's Recruitment team will be in touch with you to let you know what happens next.

The Kellogg Company is an Equal Opportunity Employer who strives to provide an inclusive work environment that involves everyone and embraces the diverse talent of its people.