Job details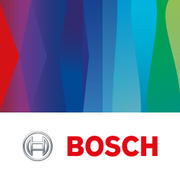 Process Engineer for Production Area, CljP
Career level
Middle (2-5 years), Senior (5-10 years)
Employment type
Full time
Process Engineer for Production Area, CljP
Parc Industrial Tetarom III, Strada Robert Bosch, nr1, Cluj, Jucu, Romania
Full-time
Legal Entity: Robert Bosch .
Company Description
In Cluj, Bosch established an Automotive Electronics Plant. Since it's opening, in, the company developed high quality products and innovative solutions for international customers. The manufacturing portfolio displays electronic control units for safety in traffic, comfort functions and driving convenience. Additionally, the plant produces electronic control units for eBike powertrain, designed to inspire our mobility behaviour.
We grow together in a place where our colleagues can discover new directions and reinvent themselves, with many ways of working and areas to explore. By using state-of-the-art technology and Industry solutions for connected manufacturing, we optimize production and logistics processes. Our responsibility goes far beyond business. We're independent of stock markets and bound to the purpose of the Robert Bosch Foundation; our success directly benefits society, the environment, and future generations.

We enjoy the benefits of a work-life balance program and reward packages that match each lifestyle. For those who want to take up professional or personal challenges, we provide access to our Training Center, for both the employees and for the students from the dual educational system.

We inspire each other for a better today, in an environment defined by diversity and with solid values: cooperation openness, respect, and trust. Through our partnership with the local universities, by offering inspiring working conditions, and getting involved in social projects, we work for a better tomorrow. Our promise to our associates is rock-solid: we grow together, we enjoy our work, and we inspire each other. Join in and feel the difference!

Work #LikeABosch
Job Description
Responsible for technical processes and manufacturing equipment for final assembly of electronic control units used in automotive industry
Work and support in international Bosch teams for pro-duct and line relocation ramp-up
Gain new competences from trainings according to personal career development plan
Evaluate and transfer new production equipment from international supplier locations
New production machines design with respecting general production guidelines
Review of machine specification for new production machines
Continuous improvements of production output and performance indicators
Plan and perform machine and process capability
Support service department in technical problem solving
Creation of work instructions for production and service departments
Coordination of technical approvals and releases for production machines
Starting up new production lines
Improvement , design review and ordering of new tooling
Support at daily production meetings and series production
Qualifications
University degree in technical field
Structured and analytic approach
Team orientation, team-player
Good communication skills
High commitment to company, plant and department targets
Experience in an engineering position (at least one year recommended)
Skills to present achievements and challenges to management
Confident usage of MS Office tools, SAP
English skills at conversational level
Additional Information
#LikeABosch Benefits:
25 days of annual leave, because work-life balance is essential to us;
Flexible working hours, but if you want to work 3 days per month from somewhere else, feel free, our Home Office program helps you do that;
Lunch discounts and daily subsidies at our canteen;
Private medical insurance, because your health is a priority to us;
Flexible benefits - On top of your salary, we offer you a monthly budget via your benefit account, which can be used for several different services;
Annual performance bonus;
Internal development Trainings - we have local development programs for Project Managers, Line Managers and Experts;
Inspiring working conditions.
Application Process
After you followed all the required steps on our platform, you will receive an e-mail for GDPR compliance.
Only those applicants who give their agreement will receive a feedback from us.