Job details
INACTIVE AD:
The employer is not currently actively recruiting for this position, but you can apply for the ad.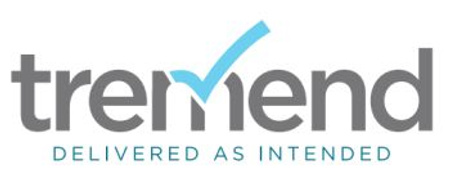 Presales Technical Architect
Career level
Senior (5-10 years)
Employment type
Full time
Spoken languages
English
- Medium
, Romanian
- Medium
Tremend is a software consultancy company that provides custom software development services. continually strives to deliver at the highest standard of quality and incorporates the latest proven technologies whenever possible. This is the main reason why today has a solid base of customers across the globe with whom it has established long term relationships.

As a consultant, you will have the opportunity to be part of international development teams from leading multinational corporations, as well as working on challenging R&D projects from innovative startups. You will enjoy challenges we face by taking on various projects.

The Presales Technical Architect collaborates closely with the sales team and provides functional and technical support. This role is critical for the sales process, working in conjunction with Sales, Key Account Directors and Engineers Managers as the key technical advisor.

The Presales Technical Architect must be able to communicate effectively both on analytics business levels and analytics technology. He/she will be deeply involved in sales, pricing, solution design, POC creation, RFI & RFP response and market feedback.

Requirements:

You should have a strong software background, with hands-on technical skills and experience building software solutions. Also, you should come from a Presales Technical Architect/ Delivery Manager role.

You should be comfortable having conversations at many different levels:
with a business leader about how technology enable reaching their goals
with a CIO about technology costs and benefits
with an architect about building applications out of services, application security models,
with an IT Pro about application monitoring and continuous deployment
Must be customer service oriented and believe in teamwork, collaboration, adaptability and initiative
Excellent analytical and problem solving skills, combined with the ability to provide quick resolution to problems
Experience with all phases of the Software Development Lifecycle, Embedded Systems or Mobile/ Backend Applications, including detailed requirements gathering, writing functional specifications, technical design, development, test, implementation and maintenance
Excellent verbal and written communication skills, as well as well-developed relationship management skills.
Bachelor's Degree required in Computer Science, Information Technology or related areas.


Responsibilities:
Support sales teams throughout the Sales process
Work with Product Management to gather customers' business challenges, product needs, and customer requirements
Understand customer needs and recommend/price optimal solutions
Respond to functional and technical elements of RFIs/RFPs
Create and deliver technical presentations and demonstrations, in an effective manner, to internal and external customers
Lead technical deep dive conversations with current and prospective customers