Job details
INACTIVE AD:
The employer is not currently actively recruiting for this position, but you can apply for the ad.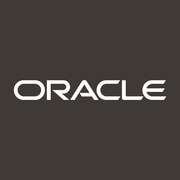 Platform Automation Engineer
Career level
Middle (2-5 years), Senior (5-10 years)
Employment type
Full time
Oracle IT are actively working to hire a Platform Automation Engineer (working in an SRE organizational model) with strong, practical experience of data, automation and telemetry solutions to join the Business & Platform Solutions team. Our team produces engineered, software-based services and tooling to monitor, inform and automate actions against IT managed environments and applications delivered from the Oracle Cloud. The primary objectives are to increase reliability and compliance against service level objectives & policy targets, continuously reducing operational toil through world class telemetry and data-led automation solutions.
The successful candidate will be technically strong and able to persevere through complexity and ambiguity. You will possess strong, experience-informed technical and business knowledge and know how to drive new, innovative solutions to fruition. You will be part of a team having full ownership of products and services through all stages of the definition and design, development/build, and operational lifecycle support.
Candidates are expected to have broad working knowledge across multiple domains, though specialization is important. We're looking for someone with 5+ years of experience working in a cross functional DevOps/SRE role, with specific experience of: Software Engineering/Automation, Data Services (streaming, analytics, big data; AI/ML a plus), Monitoring Solutions, Linux Systems Engineering and Distributed Systems.
Mandatory Qualification/Experience includes:
· Bachelor's or Master's degree in Computer Science or equivalent related field experience
· Hands on experience with one of the following: Python, Java, Scala, Go, Ruby, including Object Oriented programming
· Strong understanding of serverless, microservice and event-driven architectures
· Experience with data streaming platforms and data analytics/processing engines.
· Experience with Infrastructure as Code (IaC) provisioning, and Configuration as Code (CaC) solutions
· Experience interpreting data to inform solutions design, and developing complex cloud Automation solutions
· Experience building cloud native solutions on one or more of Oracle OCI, Google GCP, Amazon AWS, Microsoft Azure, etc.
· Experience working with fault tolerant, highly available, high throughput, distributed, scalable systems1
· Aptitude to be a good team player and the desire to learn and implement new Cloud technologies as needed
· Excellent organizational, verbal, and written communication skills
· Experience of performing a Technical Project Management role