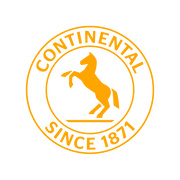 Plant Purchaser
Responded to 90% of applications in the past 30 days, typically in 3 days
Career level
Middle (2-5 years)

Plant Purchaser
The Powertrain division combines innovative and efficient system solutions for the powertrains of today and tomorrow. In line with the central theme of clean power, the products make driving more environmentally compatible and cost-efficient, while also enhancing comfort, convenience and driving enjoyment.
* Plant Purchaser is responsible for completeness of SAP system , maintenance SAP data in local systems for all mechanical , electromechanical categories and all DIV/BU specific categories;
* Responsible for solving price discrepancies due to wrong supplier invoicing or payments and informing the Accounting Department about the correct price;
* Transfer order request into purchase order for B/C-Samples, sign purchase order and send out purchase order to nominated supplier as support to Advanced Purchasing;
* Send Purchase Orders for initial or replacement/additional tooling and track progress at suppliers. Ensures production deliveries by tracking tooling lifetime status at suppliers;
* Responsible for reimbursements between € and €;
* Supports Category Management in initiating ordering process, sending RFQ and negotiating of replacement/additional tooling;
* Performs regular market surveys, as well as surveys for new requested materials/services. Permanently searches for suppliers from best-cost countries and introduces them in supplier panel;
* Carries out supplier evaluation to concentrate on the best suppliers and improve the current supplier base;
* Prepares standard and special reports to make results transparent and control purchasing activities on a results oriented basis;
* The Plant Purchaser has the responsibility for technical change management (Engineering Change Requests) covering all mechanic categories, all DIV/BU-specific categories and all electro mechanic categories
* Supports other departments in supplier escalations according to the current Purchasing procedures.
Requirements (cerinte):
* Advanced procurement process knowledge
* Advanced negotiation skills;
* Experience in automotive industry;
* SAP knowledge;
* Advanced English knowledge;
* University degree in engineering;
* 3 years of experience in various supply chain management functions (purchasing, procurement).
Benefits (beneficii):
* Integration Program in a professional, young & dynamic team;
* Competitive Salaries (based on performance) & Benefits;
* Health & Wellness (Private Health and Dental Insurance, Life Insurance, Sport activities etc.);
* Professional Development Opportunities (in Technical and Managerial Area);
* Stability;
* International Work Environment & Traveling Opportunities.
Ready to drive with Continental? Take the first step and fill in the online application.